Whether you are remodeling your existing home or working on the decor of a new one, balance and harmony in every aspect of design and decor are essential for creating a visually stunning and aesthetically appealing interiors.
The choice of room colors plays an important role in setting the tone of the vibe your nest generates. While choosing the color scheme for personal spaces such as your bedrooms, kids' rooms and study may be relatively easier, the real challenge lies in creating the right balance with colors in your living room that serves as a mirror of your lifestyle and personal tastes.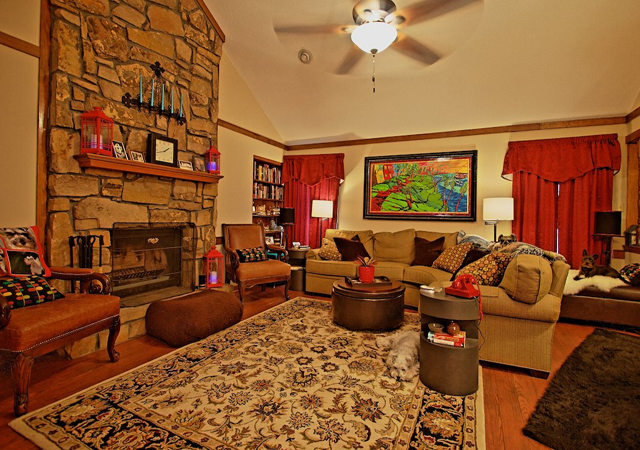 Playing with Color Palettes
If you are bored of towing the tried and tested line with colors, and want to replace subtlety with an out-of-the-box appeal, here are some innovative and popular living room colors that can serve as an inspiration:
Turquoise, Blue and Hot Pink
The combination may sound odd, but if you blend it right it can give your living room an enviable facelift. Use a light turquoise on the walls and upholstery, and jazz it up with blue and pink cushions, rugs and table covers.
Neon Yellow, Cyan and Grey
Now, you don't want your wall screaming for attention with a neon yellow paint. Create a subtle effect by using grey or cyan on the walls, and add to the effect by creating a mix with neon yellow, grey and cyan. Do not over indulge in use of a bright color like neon yellow; instead use it to break the monotony of subtle shades like cyan and grey.
White, Black and Electric Blue
You can never go wrong with the classic combination of white and black. It will make your living room look spacious and well-lit. White and black remain popular living room colors for their universality and timelessness. Throwing an eye-catching color like electric blue in the mix can lend a refreshing new avatar to this classic combination.
Blues and Browns
If you want to create a classy effect in your living room, a mix of blues and browns is the way to go. Light blue textured wall paint combined with brown furniture and blue upholstery, and a few opulent lamps is all you'll need to create that regal effect.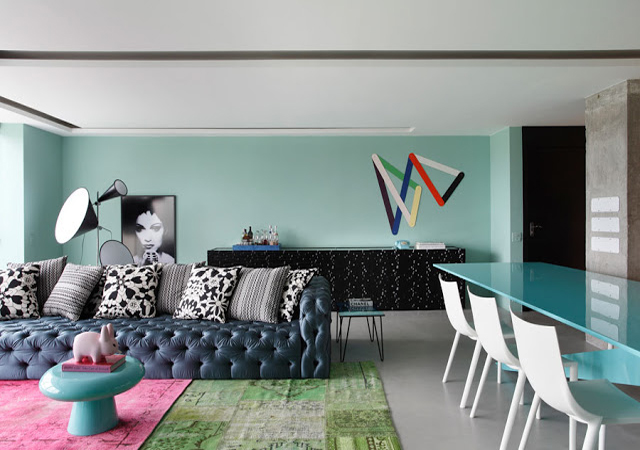 Baby Pink and Mint Green
Baby pink belongs to the nursery, you say. Well, not necessarily. Light shades of pink can be a great color palette for your living room provided you blend with other suitable colors. Keep the walls milky white, and play around with pinks and mint green on the furniture, carpets, rugs, cushion covers, lampshades and wall hangings for that soft, soothing effect.
Berry Tinge
Imagine a basket full of blueberries, raspberries, and strawberries spread out in front of you. Sounds inviting, doesn't it? If you are serious on your resolve of an out-of-box approach and a fan of bold colors, you can jazz up your living room with a combination of different berry hues. The unique combination will set your living room apart from most others you may have seen.
Yellow, Orange and Red
With a combination of warm hues of yellow, orange and red against a soothing backdrop of white or sky blue, you can recreate the magic of sunset in your living room.