Everyone wants to make a wonderful first impression when it comes to their house and its curb appeal. There is nothing more important than the first impression especially when you are looking to sell your property and woo in prospective buyers. Yet, it isn't easy getting buyers to come in and leave impressed without spending money on your home's curb appeal. Let's take a look at the best and most cost-efficient methods to employ when it comes to improving your home's curb appeal.
Front Door is Key
It all begins with the front door. While, it is best to change the entire exterior of the house in terms of repairs and updates, it might not be possible when you are on a budget. In these cases, it is important to pick out one feature that will stand out when it comes to your property.
In most cases, this will be the front door as this is where the eye tends to go to when you are walking by and looking at the property.
Make sure the front door is nicely painted with a bright color (your choice) and ensure that it pops out. You will be surprised as to how much of a difference this can make for the property.
Washing the Windows
This is a simple and easy way to help the house look appealing. The windows tend to accumulate a lot of the weather's force and this means they will become dirty very quickly.
Most home owners will overlook the windows and start working on other factors that play a lesser role in the home's curb appeal. Shiny, new windows will always stand out and that is what you should be striving for.
Get them cleaned as soon as possible and watch as you get rave reviews from everyone that looks at your house for the first time.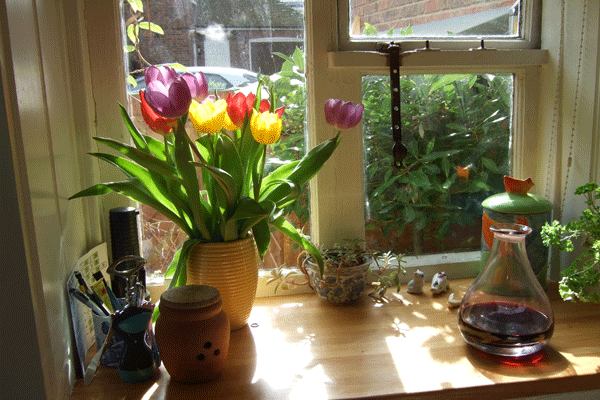 Remove Dead Trees/Branches
This is another cheap method to make sure your house looks better than it has ever before. Dead trees that might have looked nice a few years ago have to be removed.
They do not look nice and they take up a lot of wasted space that could be used for something else. You have to get rid of these dead trees that are lying around including branches and/or leaves. Cleaning up is easy to do and essential in the modern age.
These are some of the most important methods to take into consideration when you are on a budget and need to improve your home's curb appeal. A lot of options are available for those who are stuck in a tough position, but want to make sure their home looks as neat and tidy as possible. The days of being stuck with a poor house that does not look nice from the outside are long gone. The home's curb appeal is of utmost importance and by implementing these ways, you will be getting rave reviews from everyone that walks by. This is the only way to go if you are searching to maximize your home's appearance and aesthetic appeal.