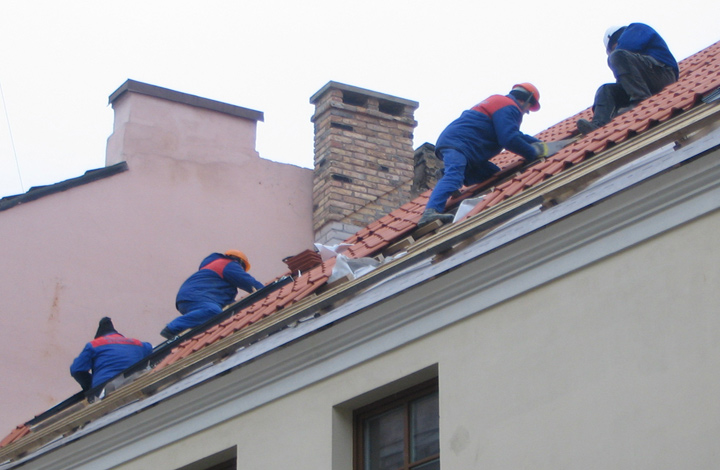 The path to career advancement may be rocky to some but it's a path worthy to take nevertheless. If you want to take advantage of a career in home improvement, the challenge that comes with it shouldn't hinder you from achieving your ambition. Getting a home improvement license is an excellent direction to take, especially if you are passionate about home designing and there is a great demand for it in areas near you. If this is what you are aiming for, follow these practical steps to get you where you need to go.
#1: Learn About the Job
Home improvement sounds good, but you will need to do more than watch a few HGTV episodes to truly understand what the job entails. You will need to learn and understand the ins and outs of the career, so that you can decide whether it is for you. This career path will take some discipline and hard work, so gain an understanding, to know what it takes. If possible, shadow someone so that you can see them at work for yourself. This will help you exponentially as you take the necessary steps.
#2: Get the Proper Education
There are plenty of classes that you can take in order to learn about the job of becoming a home improvement professional. These people are licensed contractors who must understand their profession thoroughly, before they can get hired by anybody. You will want to reach out to your local educational resources, so that you know the nuts and bolts of the job and are able to make sure that you have your knowledge and skills down pat. Enroll in these classes so that you can get a well rounded understanding of the field.
#3: Get Your License
Once you get the proper education, you will be able to take the test that comes with getting your home improvement license in New Jersey. These accreditations mean different things in different states, so you will need to learn exactly what it means to get this license in the state of New Jersey.
Prior to taking the test, you will need to make sure that you also take some practice tests. These practice tests will allow you to get where you need to be in terms of the knowledge and information that is required for the job.
#4: Get Some Work Experience
License will not guarantee you get many projects right away. In order to get more work, you will need to build a portfolio that shows off what you have done for other people. The quickest and easiest way for this is to do the work on a volunteer basis at first. Chances are good that you have a friend or a relative who is willing and able to let you get some experience by practicing on their house. Make sure that you take plenty of photos and video, so that you are able to build a nice portfolio and resume.
With this information in mind, you will be able to do all that it takes to get your home improvement license in New Jersey. This will help you enter a career path that you otherwise might not have thought twice about. Regardless of your reason for entering the career field, it can be incredibly rewarding to you if you give it your all. Take these steps to heart and make sure that you provide yourself with the skill and insight necessary to see it through to the finish.