Architect's job is involving building's planning and designing process. The basic aspect of this job is executing the ideas given by the clients to the reality. To make it simple, the job is like bringing dream to reality. An architect should know about some aspects including interior decoration and exterior designing. However, architect still needs to know the rules and regulations for building construction. It is also important for architect to understand how to plan out the plumbing needs, electrical supply, and other aspects about the site. An architect also needs to know how to execute the plan according to the estimated budget offered by the client. If you are planning to start your career as an architect, you need to know some aspects.
Before starting your career as an architect, you should pass certain education which is required to be an architect. When you are having your architectural education, you will learn anything needed to start your duties as architect. Architect needs to know how to manipulate available space, volume, texture, light, shadow, and other elements. Due to this reason, architect is different than engineers. Generally, engineers only pay attention at functionality and the feasibility of the design. The architectural job is involving the association of many different fields. It is not only about creative imagination and drawing the dream plan on the paper. If you want to start the career as an architect, you need to be proficient in engineering, legal knowledge, computer literacy, building codes, and outstanding communication skills.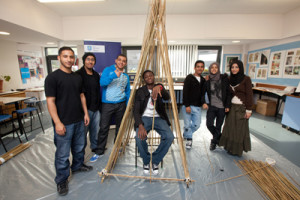 After the design gets the approval, it is needed to approach the local authorities to get permitted for constructions, identification of building contractors, drawing preparation, estimation, and much more. An architect also has the job to visit the building site regularly. This visit has the main purpose to make inspection on the working progress. An architect does not make any compromise on the quality. It is also a job for the architect to supervise the receipt of materials.
People who plant to start the career as an architect will require additional skills like negotiating, man management, sketching, good mathematical skills, sharp mind, observing skills, and much more. It is also important for people to understand the legal matters which are related to the profession. CAD knowledge is also needed to make the designing process faster and easier. It also helps you to produce more innovative things.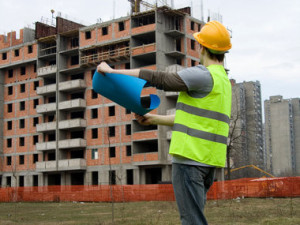 When you are planning to have career as an architect, you need to pay attention at some aspects. It is better for you to take some extra courses in Science and Math. Start preparing since high school time. You need to check out your high school guidance counselor. Make sure you keep your grades at least with B. If there is any advance admission, you need to be aware. You have to choose the course wisely. You might want to apply in multiple schools which match well with your preferred course pattern. If it is possible, you are recommended to get part-time jobs in some architect's offices to gain experiences.
It is not difficult for you to find the schools which offer the education for architectural. When you are planning to start your career as an architect, you have to prepare since high schools. By preparing earlier, you can be more ready in starting the career as an architect. Getting the job as architect is quite beneficial since there are many architectural firms which are ready to hire you and the salary is quite high.