Your basement does not have to be a wasted space used for storage or a messy playroom for kids who have grown up, when you can vamp it up, make it great to live in and a warm place to hide away in the evenings with family and friends. Turn an uninspired basement into a multifunctional room that can even become your most favorite place in the house with some inspiration from these modern basement decorating ideas.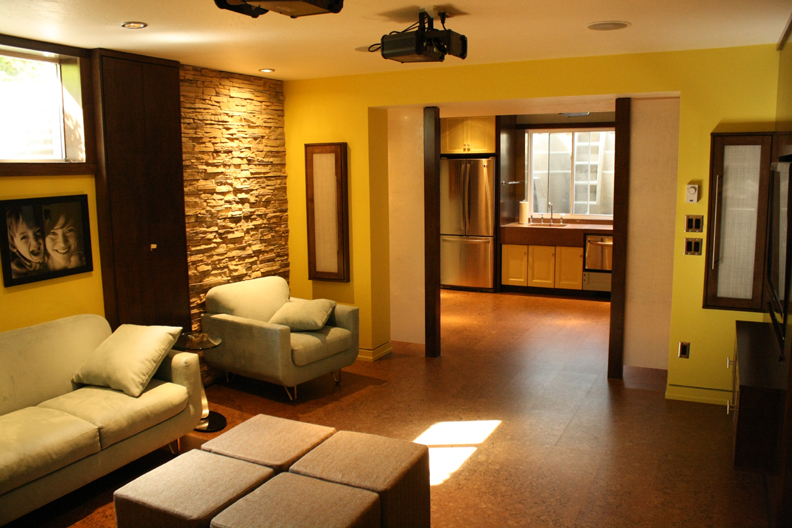 1. Large basement to multi-functional space with dividers
If you have a large basement that you do not know what to do with, you can split it up with several room dividers. Split the space up into a lounge, a media and TV zone and a workout zone. If you have small windows or too few windows, you can always add long drapes to create an illusion of space. Add partition walls or panel shades to divide the rooms. Curtains also make great dividers, but they may be too formal for some spaces.
2. Turn a boring basement playroom into a comfy hangout
If you had a basement that was used by your now-grown-up kids as a playroom, you can convert it into a sporty lounge for adults with some furniture and lighting fixes. Repaint the walls with a light yellow or other neutral shade for warmth and lightening. Divide the room visually into a sports area and a bar area. Add a matching quartz bar to separate the two areas. You can add a slim line fridge and electric fireplace for more functionality. Some comfy sofas and rugs, bright concealed lighting and artwork on the wall spaces can give the space a facelift.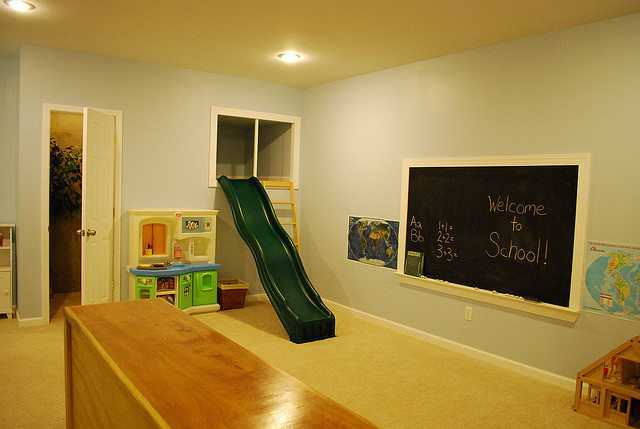 3. Add chalet chic to a dark and dingy basement
You can turn your basement into a rustic living and pool space with some paint, fabrics and a few pieces of updated furniture. Use stone veneer and wood cladding to start creating an ambiance that you would find in a European ski lodge. The idea is to keep the materials and colors natural. Add an earthy eggplant or olive paint on the walls. Use rust, brown and wheat accents on furniture. Fabrics like velvets and chenille add texture to the cozy atmosphere.
4. Create a beach-inspired living space in your basement
If you love the beach and long for it even in bad weather, you can simply turn your basement into a getaway that is inspired by the beach. The idea is to use the colors of sea, sand and sky. Walls can be a lighter shade of sea-green. Add furniture and carpets in a palette that includes colors like sky blues, sandy yellows, warm corals, sea weed greens and grass greens. Since it is a getaway for the whole family, make sure that you include a lounge space, an entertainment space, a snack or bar area and an office as well.
5. Modernize a dated basement
If your basement has a dated stone wall and old fashioned fireplace, you can work around them with a modern look and create a great hangout for the family. Update garish old paneling with wood battens and neutral colors. Change carpeted flooring to a hardwood floor and accent with comfy area rugs and furniture. Add lots of lights and finishes to brighten the place. You can modernize an old fireplace with a new elevation fitted with earth-toned glass tiles.