Renovating a home is one of the most exciting opportunities to turn your dreams into reality. You have the chance to choose the decor that speaks volumes about who you are, so every guest that steps inside would know in a matter of seconds what you are all about. Besides, this is a great moment to bring your bedroom to life, to resurrect your love life and light again the spark that brought you two together in the first place.
One of the most appreciated trends in bedroom decoration is the beach-inspired style. There are literally hundreds of ideas you could use to make your bedroom remind you of that awesome vacation by the beach. This article is going to show you a few of them, leaving you to put your imagination at work and develop new styles that will turn your bedroom into a relaxation oasis.
Deep Blue Sea Bedroom
The blue in this bedroom decor doesn't have to show up everywhere. Just use accents of color: paint the walls in a very light, pale blue, then choose a bed linen depicting starfish or other aquatic life scenery. Get a few shells and place them on your nightstands or on the coffee table.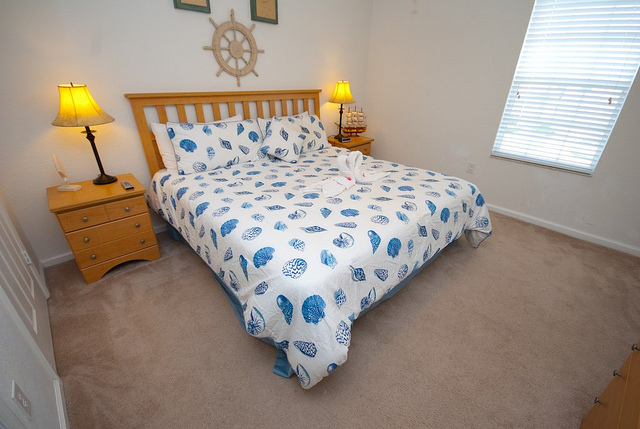 Shipwrecked-Style Bedroom
Everything in your bedroom should remind you of a ship wreck: use old, worn out trunks instead of laundry drawers, paint your ceiling in a sparkling white color and your walls in a sand-like tone. Place some palm trees or similar plants in the corners of your bedroom. If you want, you can also add paintings or photos depicting huge, vividly colored parrots or other exotic birds. The bed frame should be minimal. You may add a canopy for more fun and romance.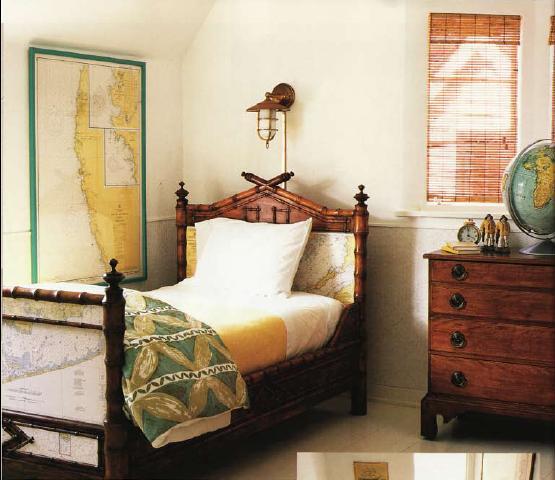 The Beach Suite
Your bedroom will look and feel just like that little bungalow you spend your Maldives vacation in. Don't be afraid to use bamboo for the furniture and for the window treatments. Choose white bed linen decorated with green prints that suggest luxuriant vegetation. Stay away from beds with metal frames.
Boy's Sailor Room
If you want to surprise your kids, you can decorate their bedroom just like the sailor room on a pirate ship. If you need inspiration for this, you can go watch some movies like The Pirates Of Caribbean, in order to get a gist of what this room should feel. For extra fun, you can replace the solid stairs to the upper beds with ropes. This will guarantee you a great laughter and your kids a great time every night before they go to bed.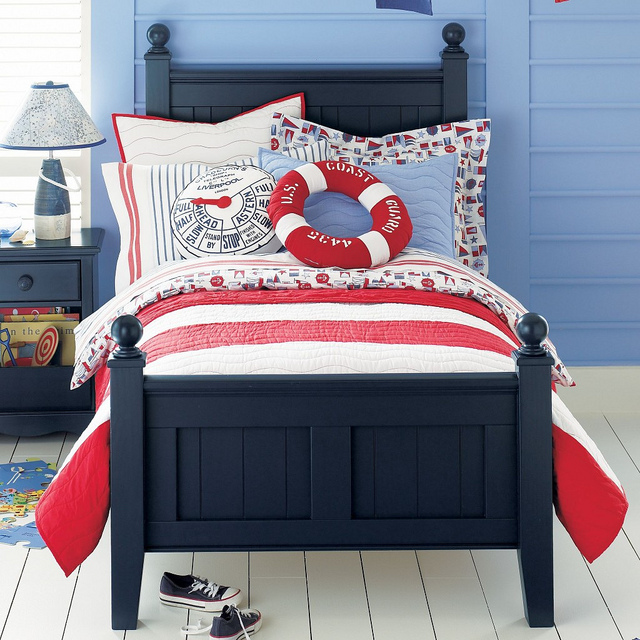 If you don't have a budget for redecorating your bedroom right now, you can still create a beach style decor by replacing the window treatments and by choosing some paintings that suggest a life on the beach, fishermen villages, luxury ocean-side condos or any other thing that relates to the sea. Bed linen is also very important because it can help you create the kind of decor you want with minimum expense and effort.