When people are shopping for garden tools, they are recommended to get the tools which have high quality. According to many experts, if you are looking for high quality tools for your garden, you should not purchase the tools which are made for home owner. For your information, home owner versions are made to be replaceable tools. In another word, it is not made to be used in steady basis. It is more recommended for you to get commercial or professional tool. After purchasing high quality tools, you need to learn about garden tool maintenance.
Garden tool maintenance process is important for you to help your tools to perform better and longer. Since you already made expensive investment in good tools, you need to maintain those to keep working in optimum condition. Having proper maintenance also allows the tool to avoid any failure during operation. Some people use the tool when they need it but after that they store it back and simply forget it until they need it again. This is the reason why many tools face premature failure. Like your garden itself, your tools need a certain amount of care to keep it in healthy condition.
The first thing to know from garden tool maintenance is prevention on metal rusts. You should not store your tools when those are wet. You need to let the tools are dried first before storing those tools. If you are using the tools rarely, you need to give a light coat of oil to keep the air away from the metal surface. It is important for you to keep the air away from the tool since it can accelerate the rusting process on metal surface.
The tools which are made from wood material can get dried from time to time. When you are visiting hardware store, it is recommended for you to get a quart of linseed of oil to rub onto wooden surfaces. This oil is working perfectly to keep the wooden materials from drying out so quickly. Oil is necessary for garden tool maintenance process.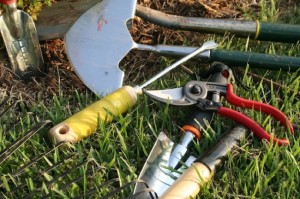 It is important for you to keep the sharp surfaces in sharp condition. This garden tool maintenance process helps to make your job easier. The process is also useful for your tool to have less stress when you are using it. Garden tool maintenance also helps you to prolong the life of your tools.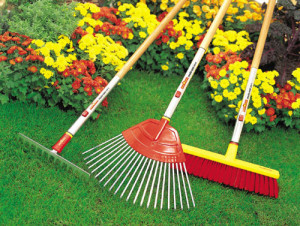 Having garden tool maintenance is important for you since the tools are like investment which needs to be taken care for long time. The tools which are properly maintained can last for longer time and perform better. You do not need to take much time to maintain your tools. You can spend 10 minutes to maintain your tools. Not only the process is important, but the storage place is also important. Make sure your tool storage is dry. Do not let your storage box wet or humid. It is important for you to take your tools for maintenance. Try to have routine maintenance for your tools and enjoy the result.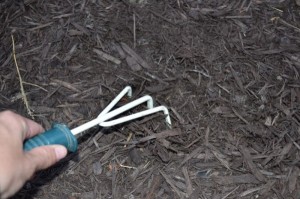 Purchasing garden tool is like making investment. It is better for you to purchase the tools which have high quality although the price might be more expensive. After purchasing expensive tool, you should not forget to have garden tool maintenance. This process is important to keep your tool in good condition. Another benefit of garden tool maintenance is helping you to prolong the life of your garden tools.