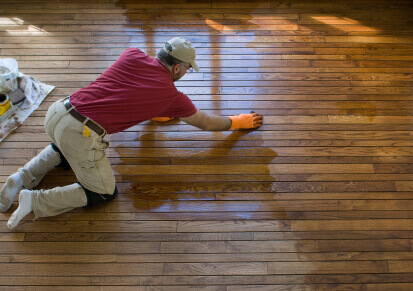 Hardwood flooring is one of the flooring types which have a little bit difficult way to clean and to maintain. And in the same time, it also makes the maintenance and the cleaning more expensive rather than the other flooring types. This condition makes most people looking for some alternative way to clean their hardwood floors so that they can spend small amount of their money. If we are looking through the internet, there are so many ways to clean the hardwood floorings. However, not all of those ways are safe for your floor, since it may scratch or damage it. So, it is better for you to know the Best Way to Clean Hardwood Floors.
Best Way to Clean Hardwood Floors – Some popular methods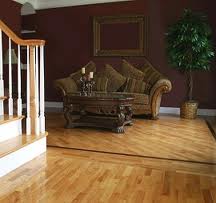 Cleaning with vinegar is the most popular method which is also known as the cheapest way to clean the hardwood floors. However, most of the experts are not recommended this way, since vinegar is acid and may make some damages to the hardwood floors. So, this is not good method to use. Anyway, there are some of the experts who found if you can do these several steps rather than using vinegar.
First, clean with soft microfiber dusting pad and fringe to clean hardwood floors. This can be done by easily move it around the flooring without lift it up. You can't lift it up, because it will make larger debris get into it and scratch the flooring. The fringe will catch the larger debris while dust and smaller dirt will be trapped by microfiber pad.
After that, use your vacuum with hose attachment to clean trapped dirt near any baseboards.
Take a spray bottle and fill it with water or specifically cleaner for wood floors and mist it to the floors. However, it is better for you not to use Murphy's Oil Soap which will ruin the floors or Orange Glow which makes the floor slippery. If you want to, there are some people who recommend EcoMist Colloid, Method or Dr. Bonners. But, if you still doubt all of those brands, you can just use water.
Use a separate microfiber pad for wet usage and mop the flooring up to the grain of the wood just after you clean the flooring.
Make sure the flooring dry after you done all of these steps. Wet flooring may end up to some damages onto your floor.
Tips – Best Way to Clean Hardwood Floors
Must Do
– Minimize water exposure, and if there are any spills, clean it immediately to prevent from any damage
– For the scuffs and heel marks, use professional hardwood cleaner to remove it
– Use towel or sponge to clean the hardwood floor
– Minimize light exposure to prevent the hardwood floor from the aging
– Use flannel protectors to cover furniture and table legs
Don't Do
– Use oil soaps or ammonia cleaner which will affect the ability to recoat
– Using stiletto heels very often on this flooring type will cause scratching