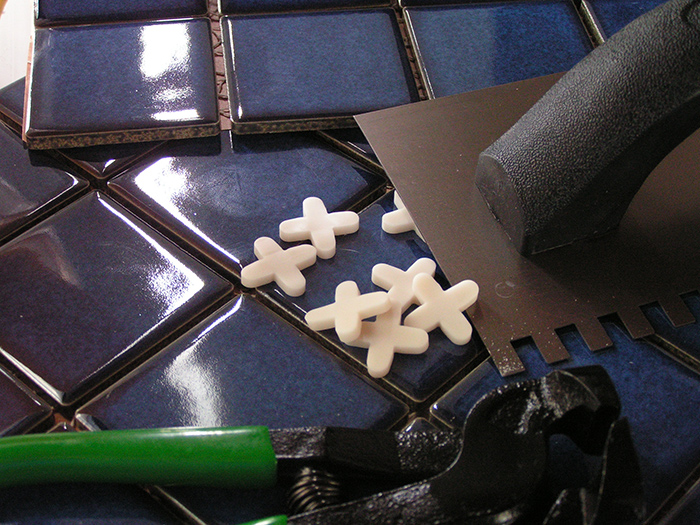 Re-Bath is a bathroom remodelling company. In business since 1979, Re-Bath has remodelled millions of bathrooms across the county. They are known for their quality products, excellent service and affordable pricing.
Re-Bath was once known for bathtub resurfacing and re-glazing. However, Re-Bath no longer offers those services. Re-Bath is not just committed to bathroom remodelling. They also have a line of bathroom products using their patented DuraBath SSP polymer.
When it comes to the cost of remodel there are many factors to consider. The price is determined by the design chosen by the home owner. Re-Bath offers on online design center or a design consultation, to allow a home owner to select the types of materials, colors, products and services they want to use in their bathroom remodel. The products chosen during the design process will determine the total cost.
Some of the products or services available from Re-Bath include:
Shower Base Replacement or Conversions
Re-Bath offers a variety of shower bases which can be used to upgrade an existing shower unit or convert a tub into a shower. A homeowner may choose to have a low-threshold shower base which is a good choice for seniors or people with mobility issues.
Many people enjoy having a separate shower. However, if the current shower unit is not visually appealing it can take away some of the joy. Re-Bath showers are durable and keep their shine for years. The bases are all slip-resistant for added safety.
Bathtub Replacement
Re-Bath offers a variety of high-quality bathtub products which do not peel, crack or fade. The material used is easy to clean, warm to the touch and easy to maintain. Their walk-in tubs are perfect for seniors or people with mobility issues.
The bathtub is often the focal point of a bathroom. Whether it's a standard shower/tub combination or a custom unit, it needs to fit into the design style of the bathroom. Re-Bath can ensure the color and style match the home owner's design ideas.
Bathroom Walls
Re-Bath offers their customers wall surrounds for the bath area. A wall surround helps to stop mold and mildew from growing behind shower and bath walls. They also offer a variety of tiles or natural stone to use in the bath area.
For the walls outside of the tub and shower Re-Bath offers wainscoting. This wall treatment is available in a number of colors, styles, patterns and textures. While paint can add colors to the wall, wainscoting adds style, texture and a decorative element to the room which can set it apart from a standard bathroom.
Shower Door Replacement
Shower doors can add style to a bathroom. Many bathrooms still have shower curtains and rods or have a shower door that has been in place for years. A new shower door is a great way to add elegance to a bathroom design.
Shower doors are not just appealing to the eye. A good shower door will keep the water in the shower unit and off of the bathroom floor. Shower curtains and older shower door units can allow some of the water to escape which can leave puddles outside of your shower or tub after every use.
Bathroom Mirrors and Vanities
The bathroom vanity is the perfect place for storage. Most basic units may include a cabinet space, but there are a number of other options available including drawers, roll out storage, storage racks and tilt down sink fronts.
Mirrors over the vanity can come in a variety of shapes and styles which can define the feel of the bathroom. The counter surface is available in a number of different materials from solid surface tops to granite.
Vanities can be both beautiful and practical. During the design phase, a homeowner can build a bathroom vanity based on the way they, and their family, use the bathroom sink area.
Pedestal Sinks
A pedestal sink may lack the storage capacity of a vanity, but it can be a stylish addition to a bathroom. Re-Bath carries a number of sink options which can fit most bathroom styles.
Toilet Replacement
Older toilets can use a large amount of water with every flush. Not only will replacing an old toilet change the look of the room, it can also save money by reducing water usage. Re-Bath carries a number of toilets which are low flow, environmentally friendly models.
Bathroom Floors
Re-Bath offers flooring in a wide range of types of materials including wood, tile, stone and fiberglass. Changing the flooring in an older bathroom is a great way to modernize it.
Bathroom Fixtures
Changing fixtures such as the sink, tub and shower faucets, is a quick way to change the look of a bathroom. It's also one of the most inexpensive quick fixes. Changing faucets can also save money since many newer faucets can regulate the flow of water.
Bathroom Accessories
While many remodeling ideas revolve around the look of the room, some are more functional. Accessories can be a decorative touch such as wainscoting. It can also be useful such as shower seats, shampoo shelves or soap dishes.
Installation
A Re-Bath remodel includes professional installation. The remodeling work is done quickly and efficiently by the installers. The work that would be handled by the installation team would be discussed during the in-home consultation. Installation also includes clean-up and removal of materials.
Guarantee and Warranty
Re-Bath offers a limited lifetime warranty of products made with their DuraBath SSP. There are also warranties for workmanship and products the Re-Bath does not manufacture. Information about these specific warranties can be obtained from a Re-Bath franchise.
The Cost
Because there are so many options available, the cost of a bathroom remodel will vary. A homeowner may request a simple replacement or a complete renovation. This means a Re-Bath bathroom remodel can range anywhere from a few hundred dollars to thousands of dollars.
The only way to determine the cost of your bathroom remodel is to contact a local Re-Bath franchise for an in-home consultation. After discussing design ideas and the specifics of your project, they can give a price quote and help you begin the process of remodeling your bathroom.