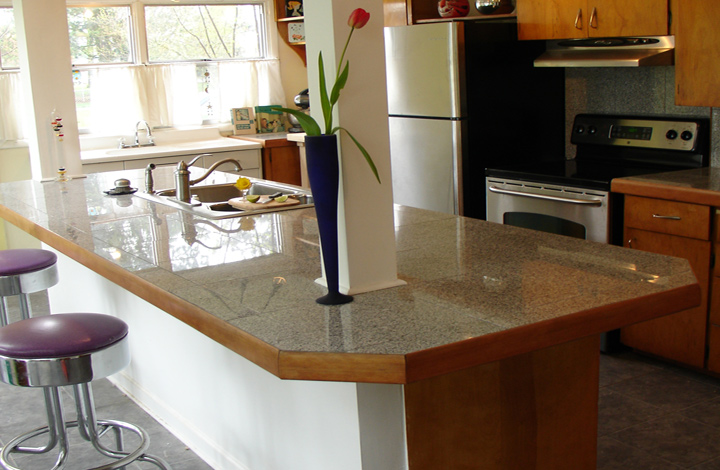 There is a lot to be said about a kitchen that is warm and inviting but also functional and has a certain flow to it. If you have always wanted a kitchen island, but are not quite sure of the type that you should have, there are a few different ways for you to pick out the perfect island to suit your needs as well as whatever budget that you might have to work with. With a little bit of planning and creativity, you are bound to end up with an island that is going to be a wonderful focal point for your family to enjoy.
What Will The Island Be Used For?
When you are coming up with the perfect kitchen island design, it is best that you try to decide what exactly the island will be used for most. Are you going to be using it just as a place to sit and eat with your family or guests? Will it be more of a space that you can use to help prepare foods for meals and more? In some situations, you may want one that is a great combination to address all of the different needs that you may have.
Food Preparation
Working on food preparation is certainly one of the most important facets of any kitchen, however it is not always the most thrilling thing for your guests to see when they arrive. With a little bit of creativity, you can put together a kitchen island that will have hidden levels for food preparation where you can get to work and then put it away before guests show up. The perfect food prep space will make it so that you can mix, slice, dice, knead, chop and much more. Once all is said and done, you will have easy cleanup and a faster way to take care of getting ready for meals and snacks on any scale.
Cabinets And Storage
A great island will provide you with different options when it comes to storage. Depending on the design that you enjoy, you can have one that comes complete with overhead storage or even drawers or cabinets down underneath. If you are hoping for an open look or feel, you can even opt for open cabinets where you can display some of your dishes, stemware or serve ware in your island. If you are going to be going with overhead cabinetry, it is important that you allow for enough clearance so that there is room between your island and the cabinets. Simple and accurate measurements will help to facilitate this important aspect.
Form And Function
No matter what, you will want to have a kitchen island that not only looks incredible but also one that is going to help you to take on whatever kitchen tasks you have planned out. Some homeowners will go for one that has a stove top, a sink, a dishwasher, trash compactor or even a combination of all of these things and more. When you look at all of the different things that you can put together in a kitchen island, you are going to find that it is possible to come up with something that will take your ordinary kitchen and turn it into a dream kitchen that you are going to look forward to using everyday.
Whether you are going to do the renovations on your own or you are hoping to hire professionals, you are going to see that the right level of planning will make a world of difference.