So you have finally decided to paint your own living room, but you really are not sure about which color palate will show it off the best. You are right to think carefully before deciding which shades will look best in the space, and your choice will depend on your own personal preferences, the size of the room and how much light comes through the windows.
In addition, you will need to think about the furniture you already have and what colors will coordinate best with it. Of course, you may want to completely replace everything in the room to create a whole new look, but that could be an expensive option.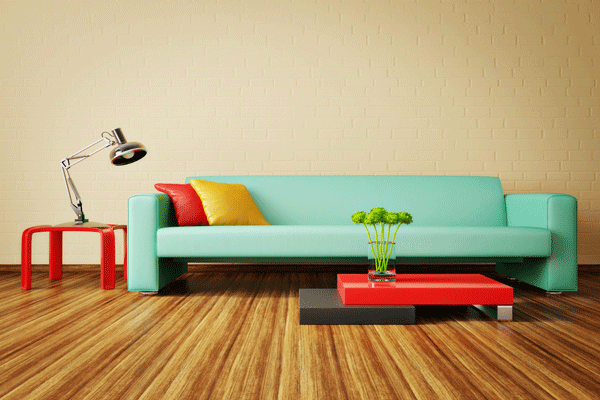 Lets just assume you have an average sized living room with moderate amounts of light and typical living room furnishings. Most people choose neutral colors for their couch and easy chairs, and leather is very popular these days. This means that your furniture is probably upholstered with dark colored leather and any accent tables are either glass or some type of dark wood. If you have hardwood flooring, it is another shade of brown and you may also have an area rug with coordinating colors.
Choosing the color of paint you put on your walls will depend somewhat on your personal preferences and whether you want the room to be a space to relax or if you want the colors to stand out. Many people choose to paint an accent wall, either as part of a wall or an entire wall if it is small. This can be a very attractive feature if your dining area and living room area both share the same large space, since the accent wall is an attractive way to create separation between the two rooms.
If you want your living room to reflect peace and quiet, the muted colors you find in nature will create that type of atmosphere. Pale blues and greens are very peaceful, and you can add some brown, rust and gold as accent colors in your artwork, area rugs and couch cushions.
Many people want lively colors in their living room so their guests can enjoy feeling cheerful and talkative while they are visiting. The bright colors of red, orange and yellow brings a cheerful glow to a room, but it is important to avoid overpowering a room with them. You may want to paint an accent wall with an intense color, and use a quieter coordinating color for the rest of the room.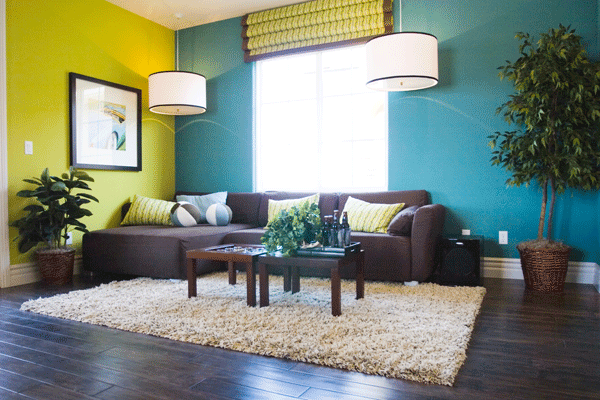 Do not forget to use the appropriate window treatments in your living room. If you have large windows that let in a lot of light, there will be times when you want to allow only filtered sunlight in. Decorator blinds or shades can be very effective while still providing the option of allowing all the available light in. Finish the look with attractive valances, curtains or sheers in a style that compliments the type of furnishings you have in your home.