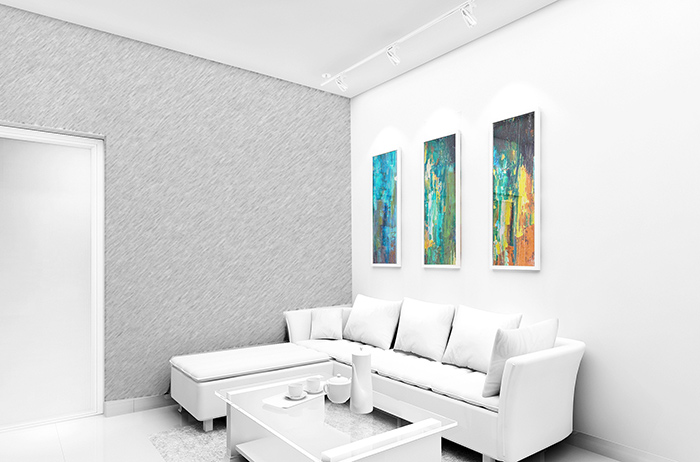 If you are planning to decorate your room, it can often be difficult to visualize the final result. However, the internet now offers a number of free, interactive tools which can really help with this process. Whether your project is large or small, these tools can give you the extra confidence and inspiration to give your room a personal and inspirational touch. Here are the top online resources to check out:
My Deco online room planner – this room planner is a very user friendly and simple to use program which is free for anyone to use and experiment with. While other online room planners can be complex, this is one than can be used by anyone without any prior experience. The tool allows you to add a number of common elements to the room such as doors, windows and walls. The colors and furniture arrangements can be changed and located based on your own preferences.
Another great aspect of this online tool is that the furniture that is used are genuine pieces from real retailers, so if you really like something, you can find it online and order if for your room. The room planner allows users to view the room from multiple aspects and angles, as well as offering a 3D image, which is a huge help to give a true representation of what you're designing virtually.
Plan 3D – this online tool is similar to the one listed above, as it lets you design a room and then view it from a number of angles. The features include adding walls, windows and other room features so that your online room matches your real room. There are also the options of adding paint, wallpaper and furniture to give a true sense of how your room will look when it is complete with furniture. This tool allows users to save multiple designs and configurations so that they can go back to edit and compare to get the perfect design.
This online room design tool also allows for drag and drop functionality, which makes using it very easy. It is simple to move items onto the floor plan, and remove them when you need to. It also provides a means to print out the room design once you have completed the process.
IKEA design tools – while being a leader in the home furnishing industry, IKEA also has a number of online tools which can be of great help when trying to design a room, or when selecting from multiple possible designs. The tool is simple to use, but it does require a little practice. It is a drag and drop program, so furniture and appliances can be easily added to the room, to get a true sense of how the final room will appear.
Once placed in the room, the objects can be moved around from one location to another. This means you can experiment with multiple placements and design ideas. IKEA's online tools also include the option of viewing the room in 3D, as well as allowing for printouts. Your completed room can be saved on the IKEA server, so you can collect it when you visit your local store, as well as collecting the other products you order.
Armstrong's 3D online room planner – this room planner has a few more advanced features than those listed above. When you first see the room design page, you can choose a basic room design, and then begin to decorate it. This allows you to choose a number of different styles and color schemes. The online tools let users choose from real products and paint colors which gives a much better user experience.
Shopping for material is much easier when the actual products can be seen virtually as part of the online room planner. What's even better with this tool is that the site offers detailed information about the products you can select, which helps to ensure you get the most suitable for your room.
Autodesk Homestyler's free tool – this home design software can bring your interior design ideas to life. It allows you to remove much of the guesswork from the process, as you can layout the floor plan and add the interior aspects in the exact places that you wish them to appear. This tool offers differences from the other listed above as it lets you browse through the design gallery, so you can find and copy designs from other home stylers, and then personalize them to make them your own.
You can also decorate the floor plan with real products, as you choose from the more than 40,000 options, which come in many different sizes, colors and finishes. You can then visualize the final result with high-resolution and 360 degree snapshots of what you have designed. These visuals can be posted to your friends on Facebook so you can gain some feedback. They can also be emailed.
Sweet Home 3D – this 3D visual software is great for people who need more personalized options, which the other room planners don't offer. As such, this program is much more complex and requires more skill to use correctly. It is a free program but there are more options on the interface. You can also use the import features, but again, you will need to have some computer savvy to use it as effectively as the others. If you want the more advanced features, then try this online tool.
Use one, or many, of the tools listed above as they have many features that will really aid you when designing and remodeling your room. It is much better to spend more time using these tools before spending money or wasting your time in actual decoration. They are all free to use, so there is no financial risk in using these online tools. The more time and experience you gain, the better your choices will be. This leads to a completed room with a professional appearance, based on your tastes.