When making decor changes in your living room, there are dozens of options that need to be made. However, one of the most important is the choice of color that is selected. This is the most obvious change and will set the tone for the rest of the room. While there are many trends and changes that take place from year to year, there are always some very popular living room colors that remain constant.
This article will cover some of the most popular colors which have stood the test of time, and might fit in well with the ideas you have for your own decor changes.
Soft orange – Soft orange themes and tones have been popular for some time, and they are set to make a big impact in 2014. The orange can be a tamed down so that it is not so striking, but it will provide the color and vibrancy in the living room. It can be used to accent one wall, and it will work very well in light and neutral spaces.
It can also be used in other spaces around the living room, and it will provide balance. It will give the feeling of openness and light, which is what is needed in a living room.
Some of the best orange paint picks are peachy, sweet melon and sunrise. These soft orange hues work very well with oak floors.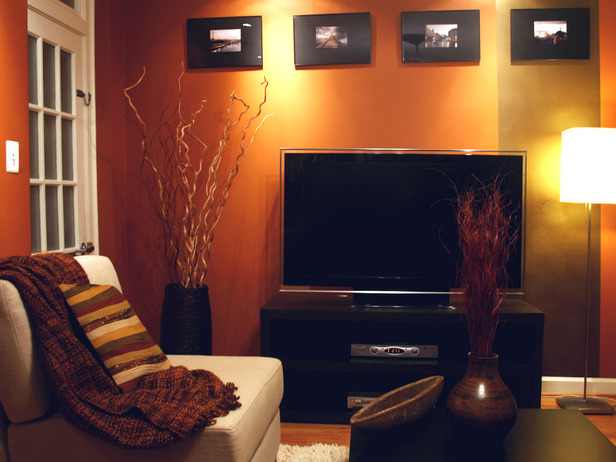 Poppy red – this is a dramatic color which will be recognized instantly when walking into the living room. If your home has some unique architecture built into the living room, then this color can really bring it to life. Poppy red creates a strong focal point for the eyes, and will capture the attention. It can also be used as a great contrast for other colors in the living room.
There are a number of paint picks that work well in this range. You can choose from strawberry, poppy and heartfelt shades. You can also choose from the pinker shades to the deeper reds.
Lemon Yellow – yellow is a color that has been used for years, but it has to be used in the right manner. It can be a very high energy color which may not suit certain living rooms. But as there are many tones of yellow, it can be found and used as a naturalizing tone. Finding a yellow paint with some cream to it, will help to bring more light and brightness into your living room.
There are times when a bright yellow can be splashed around the living room, but it should be used sparingly. The darker shades of yellow have some brown in them, which can be used to create a very sophisticated appearance (when used alongside dark shades of grey).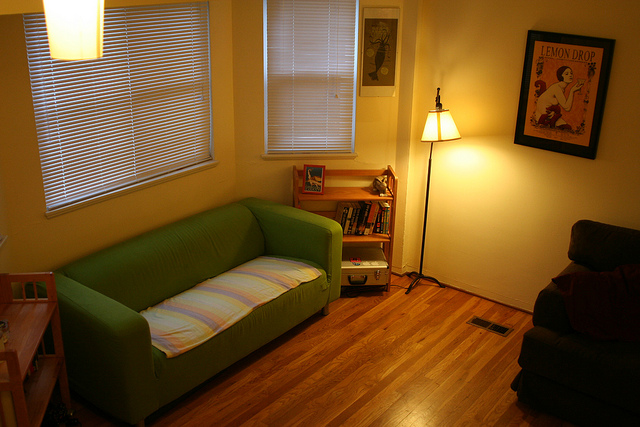 If you are going to perform a makeover of your living room, then the paint and color choices are the most important. Use one of the popular living room colors above in order to create a perfect look.