Painting always becomes the most favorite method chosen by many people to add the new atmosphere in their home. However, some people are not interested in painting since they think painting will bring ordinary result for their wall. This is not necessarily true. To get outstanding result for your wall, you are recommended to use some painting techniques. There are many techniques for painting which you can choose. One of those techniques is sponge painting. This technique can be done easily but it still provides the best result for your home wall. Even though it can be done easily, you need to be careful with the process since many home owners produce poor result. Not only the process, but you also need to pay attention at sponge painting color combination.
Sponge painting does not need a lot of tools and experience. Home owners just need to put their creativity and patience to produce the best result. When you are performing sponge painting, you need to use the natural sea sponge. Every sea sponge has different character and texture. Sea sponge produces beautiful random appearance. Using sea sponge is more recommended than using synthetic sponge since it produces rhythmic pattern.
The synthetic sponge is not working well with mottled finish. This sponge is better option for stamping uniform pattern. When you are performing sponge painting task, you might require some sponges. If you are using sponge painting color combination, you need one sponge for every color. You also need one sponge which you can modify to get into corners. There is a possibility that you need to cut the sponge into small sponge fragments.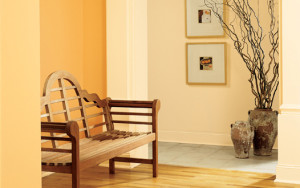 According to many experts, the most beautiful result of sponge painting consists of 2 or 3 colors from the same paint strip. For example, when you are using cream base, the best sponge color combination is gold and brown overlay coats. The main concept of sponge painting color combination is quite easy and foolproof. You just need to choose the lightest, medium, and deepest color on the paint deck strip. By following the idea, you will be able to get the right look.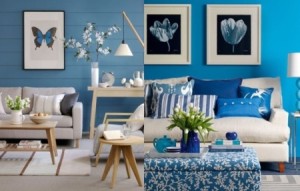 In finding the best sponge painting color combination, you need to choose the colors from the same family or from related color groups. By doing this, you will be able to create organic and well-coordinated color combinations. It is recommended for you to check the color wheel before choosing 2 or 3 adjoining hues. For example, yellow will be good combination for red and orange. You might also consider getting soft yellow with coral and brick red.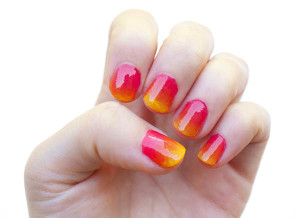 You need to avoid some colors for sponge painting color combination. These colors are including orange and blue or red and green. When you are layering colors, you need to go from the light color to dark color. Home owners need to use the lightest color as the base coat before applying the medium color coat and complete it with deepest color of the three. This technique needs to be done if you are using 3-color application. If you are applying the technique for sponge painting color combination in reverse order, you will be able to get the result where the last color is floating off the surface. Choose the best technique which is suitable for your home design.