The most overlooked area in bathroom redesign is the ceiling. One inexpensive idea to perk up a bathroom ceiling is choosing great lighting. You can get your inspiration for choosing great bathroom lighting from many places. This can be from television programs, magazines, catalogs, and even searching the Internet.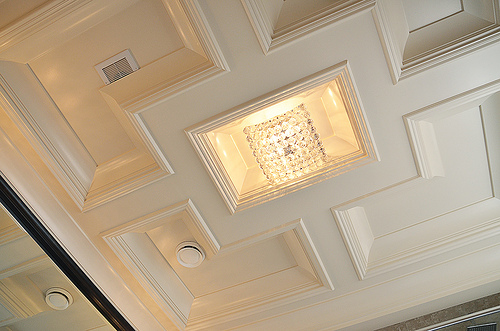 Believe it or not bathroom lighting is probably one of the most important features in your bathroom. Choosing great lighting can add a dramatic effect to the bathroom ceiling and make the overall look quite pleasant. Bathroom ceiling lights come in many varieties this includes old-fashioned sconces and up-to-date contemporary lighting fixtures. You also need to decide if you want a more modern and minimalist feel or an old-fashioned vintage look in your bathroom.One suggestion is recessed light fixtures. These are set into the bathroom ceiling in such a way that most of the hardware is hidden. They're also usually attached to a dimmer switch so that you can control the intensity of the light. Most recessed lights are Halogen based bulbs which are also energy-efficient. Recessed lights are great modern fixture and can really update and old-fashioned bathrooms appearance.
You may also want to consider LED lighting. LED lights can give a very contemporary look and are also energy-efficient. These lights can come in a variety of colors, and can be programmed to create special effects. Installing, an LED light system can really perk up your ceiling!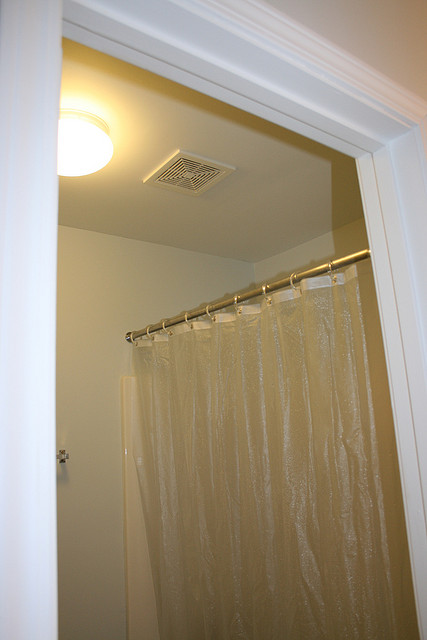 Another thing to consider when addressing your bathroom ceiling is paint. Believe it or not, there are a wide range of special effects that can be employed to give your bathroom a lift.
You can consider having stars, clouds, or even a beach scene painted on the ceiling. Another option to consider is a tiled ceiling. This can give an elegant and old-world effect to your bathroom.
No matter what you decide, you want to choose treatments that are mold and moisture resistance. You can consult with a local contractor or bathroom design specialist to find out what materials might be best. Another thing to consider is how easy to clean your ceiling treatment is. There are variety of finishes, including metallic ones, that can add a special touch to your bathroom.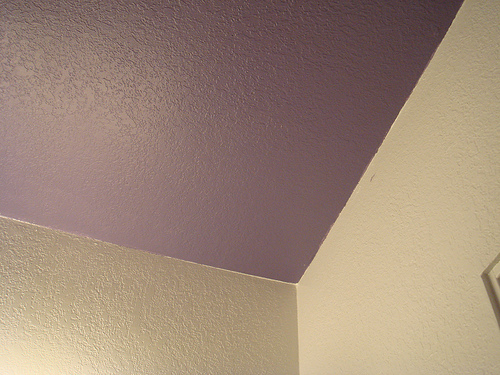 When it comes down to it, choosing the right combination of lighting and treatment can make your bathroom look great. You want to do so in way you can afford, but that still looks elegant.
While many people neglect their bathroom ceilings, there's no reason you can't stand out. Take a risk and think of some fun ways to make your ceiling stand out. However, it's important to not forget consider lighting in your equation. When your guests come to visit, don't be surprised if they comment on your ceiling. So get started and talked to a bathroom remodeling specialist today. Why waste time on having the bathroom of your dreams, when it's so easy to get started. In no time at all, you'll be one step closer to a picture perfect, stylish, and elegant bathroom.