If you would like your living room to have a fresh modern look, one of the most important things to consider is color. This includes not only the color of the walls, but also the floor, furnishings and accessories as well. There is a wide range of different modern living room colors to choose from as well as color combinations. However, there are a few basic principles to keep in mind as you plan the room's decor.
If you are unsure of what colors you want to use, pay attention to what colors you are drawn to already. What colors are the clothes in your closet, what color schemes are you using currently, how about your favorite rooms in your friends and family members houses? There are many different ways to get inspiration for your color scheme.
A good rule of thumb is to have no more than 3 main colors in any room. Your dominant color will be used in approximately 60% of the room's decor. In modern design, this is often a neutral color like white, beige or gray. Then you can have 30% of the room in a secondary color and 10% in accent colors.
Modern Colors
The modern style is all about neutrality, minimalism and clean lines. Walls are often painted in a neutral color, such as white, beige or gray, with bolder colors such as red engine red, lime green or tangerine orange being used as the accent colors. The bolder colors can be used in the throw pillows and other accessories and also art work in the room. This is one signature contemporary look that is very fresh, clean and bold.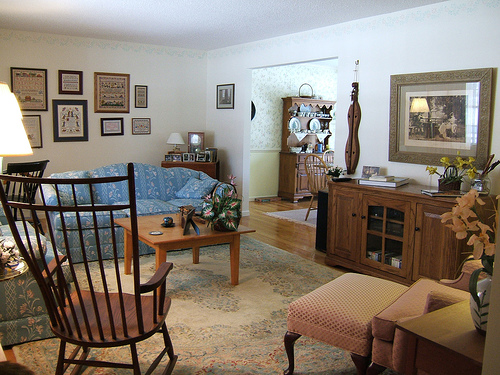 Contemporary Color Scheme
Contemporary themes focus on natural solid colors such as soft gray and light brown shades, with the main object being to create a streamlined and comfortable atmosphere. A contemporary living should have a simplistic and subtle look. Muted colors are used to create a calm atmosphere. With the soft grays you could add some color pastel colors for your secondary and accent colors, whereas a light brown could add in some warm reds and oranges.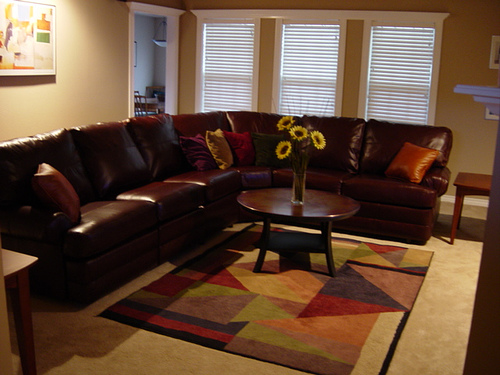 Eclectic Colors
Another hallmark of modern design is using eclectic elements and drawing from several different styles that is tied together with a specific deign element such as a certain kind of furniture, pattern or color scheme. When you are using an eclectic design style, you can use whatever colors you want. They just need to be fluid with the other elements in the room. As an example, you may want to juxtapose modern art with antique furniture. The bold, bright colors from the art could go very well with rich mahogany and other wood tones from the furniture.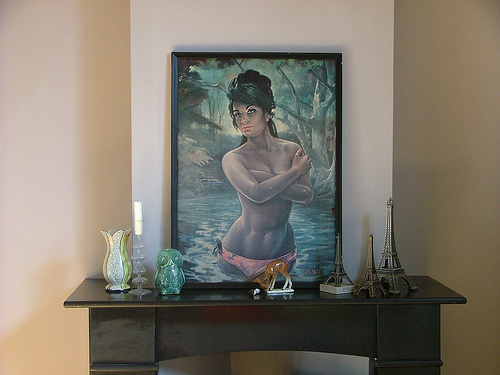 Choosing modern living room colors will take some careful planning, creativity and boldness on your part. However, the potential for creating a bold and vibrant modern living makes it all worthwhile. Don't be afraid to experiment with different colors and ideas. It's all a learning process and anything you don't end up liking can be changed.