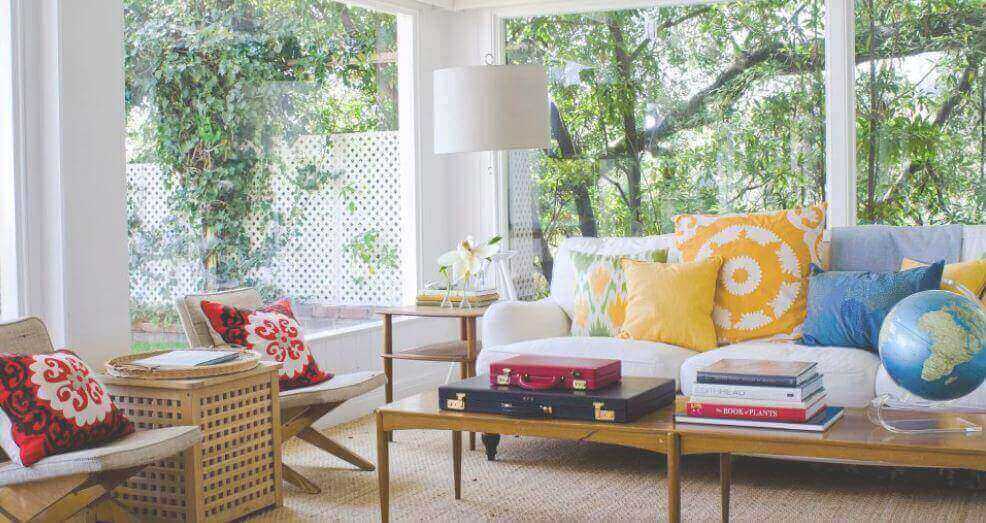 Ample space makes movement easy and makes a room look orderly. Over time, you may have a lot of stuff that makes a room look uninviting. Decluttering the rooms is an option, but some items still occupy a large space. But there are ways to maximize space and turn it into your dream home. Let's find out how that works.
Add Lofts
If rooms have high ceilings, you can utilize the space to make lofts. Lofts can be an extra bedroom or storage space. Under it, you can set up a working area or store a bed and a sofa. If you're afraid of heights, you can have the loft a little lower and use the space beneath for storage.
Lofts are not only functional in bedrooms⏤you can have them in the kitchen too. They can be a nice hideaway from noise and other distractions. They can also be storage for utensils and tools you do not use frequently. Store air conditioners in lofts to save up on space and ensure the rooms are airy.
Utilize Outdoor Space
Make the most out of your outdoor space by creating different functional spaces. You can have the backyard as the entertainment lounge when you have visitors. The front part you can design a room to be an office or any other room you want. Plant flowers to decorate the outside using different ones for particular points.
Flowers for the play area will be different from the meditation area. Choose plants with colors that make space appear larger.
Do Away with Walls and Doors
Walls take up a lot of space; you can do away with them. Room dividers are better alternatives to walls and are less expensive. Use dividing curtains, pockets, or sliding doors to create more room. Replace doors leading to other rooms with folding sheets. Floor-to-ceiling bookshelves can be room dividers and also a storage facility.
Dividers are great for maximizing space and giving you privacy. They are also a great way of creating spare rooms, especially in studio apartments.
Use Space Under Stairs
The space under the stairs is an excellent space to store away bulky devices. You can install sockets there and put the fridge, dishwasher, or oven. Place your shoes, umbrellas, and clothes here in a nice setup. The space beneath the stairs can turn out to be a pantry as well.
Build drawers to store away toys and other toys here. It can also be a home for your favorite pets. Make it a sitting den for entertainment where you retire after a hard day to unwind.
Install Glass Walls
The use of glass mirrors is an excellent way to give an illusion of a large room in a small space. As glass allows one to see through them, they make a continuous space visually. Glass partitions are common in offices but can be a great idea for your home. Use them to divide the living room, closets, and sunrooms.
The glass allows light making a room feel brighter and warmer. The bathrooms can have glass walls as they are long-lasting and easy to clean.
Use Mirrors
A room can look spacious by having mirror decors in it. Mirrors create depth in a room as they add light and dimension. Place mirrors across the window or near it to reflect the light coming in. By reflecting artificial or natural light, the mirrors make the room appear spacious.
In place of artwork on the walls have different mirrors with unique shapes and sizes. You can also opt for one large mirror instead of several small ones, and it will create an illusion of an immensely large room.
Put Shelves
Shelves in the kitchen, bathroom, and bedroom will save up a lot of space. Install durable ones and paint them to make the rooms attractive. Rope, A-shape, and floating shelves are great and functional ways of storing things in the house.
Use Color
Paint the room all black or use any dark color. As odd as it may sound black color can make space look larger. If you paint all-black paint the ceilings with a light color to make them look extra high.
If you do not like the idea of a black color, you can choose white. Create an illusion of space by choosing white color for the walls and furniture. White makes a room feel airy and reflects natural light. When selecting the shades, opt for ones with no undertones. Live the room with other colorful decors to break the monotony.
You can use horizontal stripes on the walls to make them elongated. Also, use contrasting colors to make the room appear larger. Whatever paint colors you settle on to ensure they are all from the same color family. For instance, a light blue can blend well with grey color.
Fold Up Furniture
Living in a studio apartment can be tricky to have ample space for different room needs. Investing in the furniture, you can fold up after use is a fantastic idea. Foldable desks and chairs can be set in a corner to be your office and after use fold them back. Sofas that double up as a bed is also a great idea and will save you space.
Bunk Beds
The bedroom can look crumpled up by having several beds. Have bunk beds to save on space and opt for ones with drawers for storage. The drawers can be the kids' toys and clothes stores. The available space can be the children's play area when the weather conditions are not favorable.
Moving out is not always an option when the space you have gets smaller. You can create space by hanging stuff on the walls in an attractive manner and save up on space. Having hideaway storage is a great idea to put away things you do not want to give up just yet. Creating an illusion of space does not have to be costly since you can do most ideas by yourself.