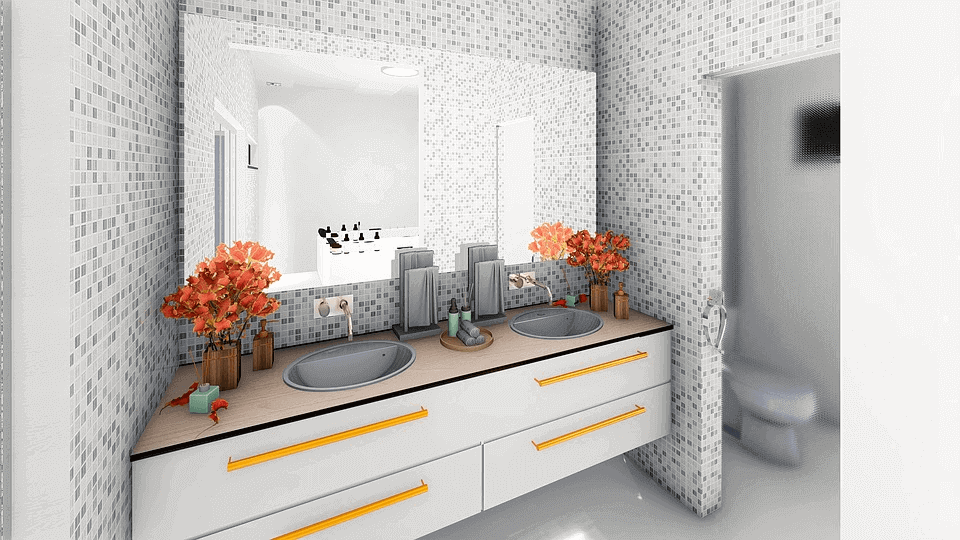 If your bathroom has become your least favourite place at home and you no longer seem to like lingering longer than you have to, it may be time to change its look. It is outdated and looks old and tired. The fixtures and other little accessories are worn-out. All in all, your bathroom needs improvements to restore its former glory and make it feel new. Apart from making you and your family comfortable, these improvements will also add value to your property should you decide to sell in the future. You can also check out shower cabins and decide on the perfect design and size for your bathroom to enhance the area more.
The following are some ways to improve your bathroom's whole look and transform it into something fresh and new.
Give your bathroom walls and ceiling a paint job
A repainted bathroom changes its look almost instantly. Discoloured or old-fashioned wallpaper is an eyesore. There is no hard and fast rule for bathroom colour schemes although neutrals are favoured. They make space look much broader because they reflect light. You can opt for this and add vibrant colours for fixtures or artwork in the bathroom. Accessories or towels can be in bolder colours for accents. Ensure that you repaint the bathroom ceiling too.
Make use of mirrors
Mirrors in beautiful designs can dress up a bathroom and work as light colours do. They create an illusion of space and make your bathroom look larger. Choose a style that you feel will look good inside your bathroom and its theme.
Check on bathroom flooring
Your bathroom floors may need some attention too. If tiles are old and damaged, it is best to replace them with new ones. It may cost you, but the damage on your tiles can lead to more significant problems later on. It would be in your best interest to replace them with new ones that will enhance your bathroom further. Tiles come in various colours and patterns, and you will surely find something that compliments your bathroom's colour scheme. If your tiles are still in good shape, you can try tile paint to restore them to their former beauty.
Reorganize and decorate
Reorganizing calls for decluttering too. This involves getting rid of empty tubes, jars, and bottles, and every other unnecessary item. You should make use of your storage spaces for essentials instead. Hanging shelves always help, especially if your bathroom is not big enough for lots of storage. Keep what you and your family need inside the bathroom and clear out the rest. When it comes to decorating a bathroom, minimal is best. Hang a colourful art piece on the wall and bring a plant in. Plants purify the air and add beauty.
Your bathroom must always be welcoming to you and your guests. It must also be clean and neat at all times. Bathroom improvements are essential not only to provide you and your family with comfort but to increase your home's value, if and when you decide to sell.