How many times have you spotted a gazebo in someone's yard and commented that you would love to have something like that in your own backyard? These small structures are versatile and relatively inexpensive when you take into consideration the many ways they can be used.
A gazebo provides shade for relaxing on a hot summer day, and they can be screened to protect you from irritating insects. When a gazebo is placed strategically in a location that will be shaded at least part of the day, it provides a great place to relax with a favorite book or just take a peaceful nap. Include plants and flowers in your gazebo to add to the peaceful atmosphere, but make sure the plants you choose prefer shade to sun, or use potted plants that can be moved into the sun part of the day.
Many times a gazebo is large enough to house a table and chairs, making it a great place to entertain guests. This is another case where screened openings help keep the space bug free, making it possible to leave food and drink in open containers and easily accessible to guests.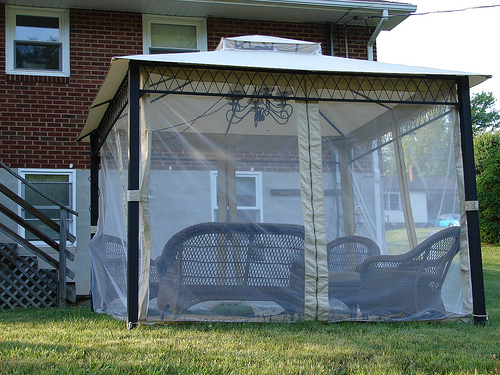 Some gazebos are designed to contain a hot tub, and this option provides not only protection from inclement weather, but also a bit of privacy. The most obvious location of a gazebo intended for this use is connected to the home by a porch. This location is often near a doorway to the home, allowing those using the hot tub easy access to a bedroom or bathroom to change out of wet bathing suits.
Gazebos are available in nearly any style, so no matter the style of your home, you can find a gazebo that appears to be an extension of your home. Homeowners typically choose a gazebo that uses the same colors and building materials of their home. The styles can range all the way from very rustic to Victorian to modern, and they are available in sizes that run the gamut all the way from very small to large enough to host a family reunion. Sometimes larger gazebos can be found in parks and these public shelters can often be reserved for organized picnics.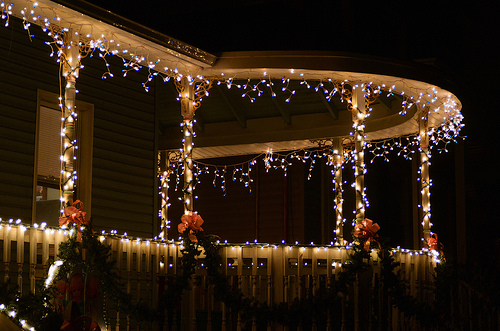 If you would like to include a gazebo in your own yard, you might choose to purchase one of the many gazebo kits available. They come with a complete set of instructions, and are relatively easy for the average homeowner to assemble. If you would rather not attempt to assemble a kit, pre-constructed gazebos are available. In this case the price you pay for your gazebo will include delivery and assembly on your site. While this is the easiest option, as the homeowner, you will need to provide the required footings for proper support or hire it done.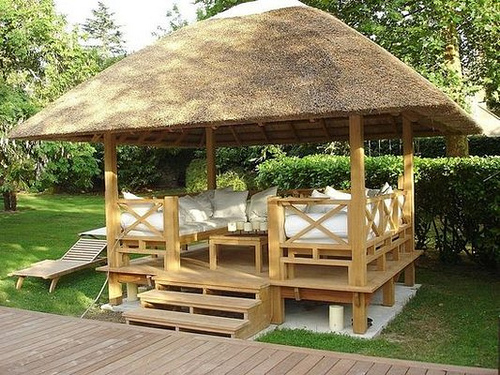 If you are a bit more talented at building than the average homeowner, you may want to build your own gazebo. This is the most cost effective method of getting one, and there are plans available for many different styles and sizes.