If you're looking to redecorate or renovate your bathroom, or looking for design ideas for the bathroom in your new home, there are many aspects you'll need to consider, but very few will be more important for the overall look and feel than the fixtures you choose. When it comes to these fixtures, choosing the right bathroom vanity should be the first step.
Bathroom vanities are typically the largest and most important fixture in the room. Not only is this where you'll store all of your things, but it will also be one of the most noticeable aspects of the room, and one that can make or break the overall look. Therefore, it is vital that you choose the right vanity—one that is both functional and also in line with the look you're going for.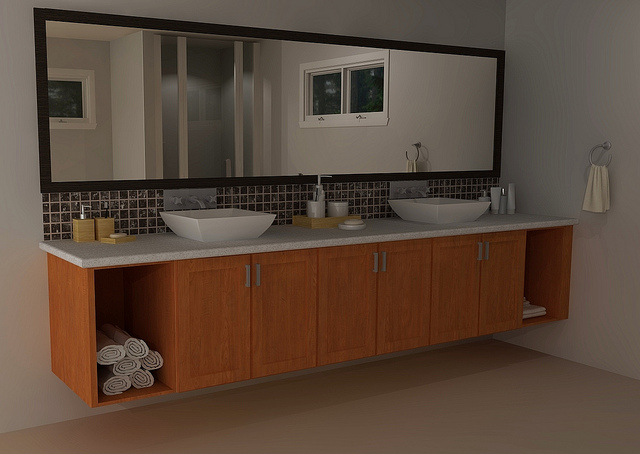 The Importance of Finding the Right Bathroom Vanity
When looking at redesigning your bathroom, your focus should be on trying to combine practicality with aesthetic appeal. Still, the good thing is that there are thousands upon thousands of different vanities to choose from, in any size, color, shape or style you could possibly imagine. This means that it's not hard to get exactly the vanity you need to achieve the look you want, but you will have to do some work sorting through all of your options to find the right one.
When it comes to furniture and home furnishings, IKEA is far and away the world's leading retailer, offering a huge selection of products in wide range of prices. During the planning process for your bathroom redesign, you definitely should have a look at the various IKEA bathroom vanities to see if they don't have something which perfectly matches your needs, and more importantly, your tastes. With so many options to choose from, the odds are quite good that you will be able to find an IKEA bathroom vanity that is exactly in line with the style you're shooting for.
Choosing an IKEA Bathroom Vanity
No matter what size or style of bathroom, there is surely an IKEA bathroom vanity that will help ensure total visual harmony and functionality. IKEA is famous the world over for offering products in almost every style imaginable, so whether you're shooting for a bathroom that has a sleek, ultra-modern look, or something a little more classically inspired, you will definitely find many IKEA bathroom vanities that you'll absolutely love.
Scandinavian design is all about functionality, and Swedish-made IKEA products follow this principle religiously. So, you know you'll be getting a vanity that not only looks great, but also has all of the storage space you could need. In fact, they have many vanities that are designed with smaller bathrooms in mind, allowing you to maximize your storage space without taking up too much room or having to compromise in terms of style.
What's more, an IKEA bathroom vanity is also a great choice for those on a tighter budget. Despite being elegantly and stylishly designed, IKEA products are also quite a bit less expensive than many other brands, enabling you to get the bathroom of your dreams without having to pay an arm and a leg for it.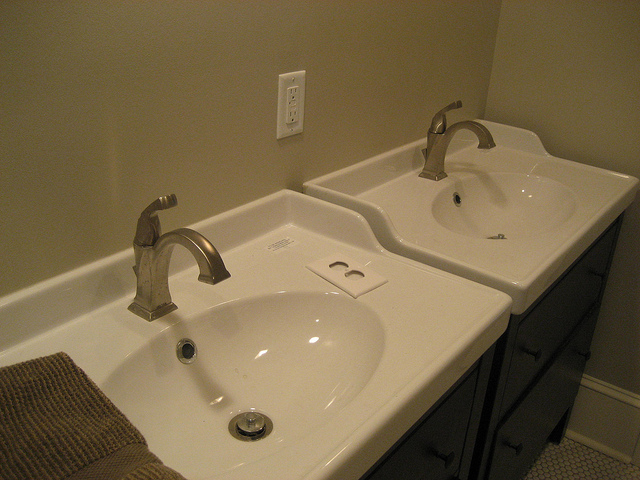 If you're looking for budget friendly options for your bathroom redesign, your main concern should be quality, as many of the less expensive products on the market are made using cheap materials or production methods. While you may be getting something for a good price, you may end up having to replace it soon due to its poor quality.
However, this typically isn't a problem with an IKEA bathroom vanity, as despite their lower price, IKEA goods are still known for being quite strong, sturdy and made out of high quality materials. In addition, many of their products also come with good warranties, ensuring you'll be able to receive a new vanity should anything happen to it within the time limit listed on the warranty. Some of their vanities even come with up to a full 10 year warranty, making them an outstanding choice.
While IKEA is definitely not your only choice for a high-quality, budget friendly vanity, they are nonetheless an excellent option and will surely contribute towards your new bathroom having exactly the look you've been dreaming of.