Many people live in small spaces at some point in their life, and they are able to make their home very livable with a bit of imagination. While open floor plans are very popular these days, eliminating most of the walls in a small home can give the area an open and inviting feel. This also makes it possible for the same space to be available for more than one use. For instance, a small dining room table can be attached to the wall on one side so it can be lowered during a meal and flipped up against the wall when the meal is over. This allows the same space to be used for a seating area when the space is open to the living room area.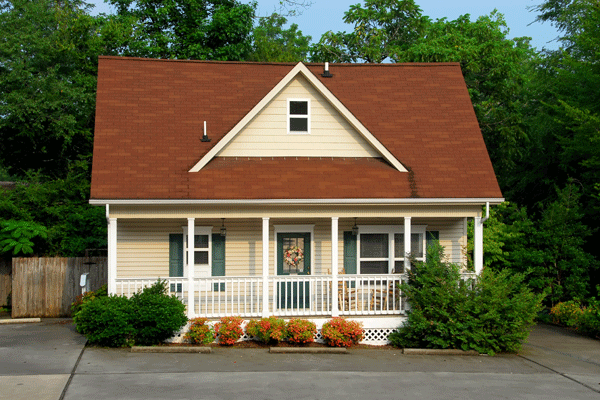 Many people like to have an office area for their computer, printer, scanner and other office equipment. Living in a very small space does not usually allow the luxury of a separate area for these activities, but a loft style bed may allow seating room below where a small desk, a chair and storage shelves create a functional office space.
Although the floor space may be limited, do not discount the areas near the ceiling. Hanging pots and pans from the ceiling not only saves cupboard space, but this type of storage makes access to the utensils easy. Most people love an island in their kitchen, but a very small kitchen will not allow room for that. However, a movable work area that also has storage space beneath is very convenient, and it is easy to roll into a corner when not in use.
Entertainment centers have been a popular piece of furniture for many years, and using one in a small apartment can make the most of the available wall space. All of your electronic entertainment components such as a television, stereo equipment, VCR or DVR and storage space for CDs, DVDs and books can all be organized neatly in one area.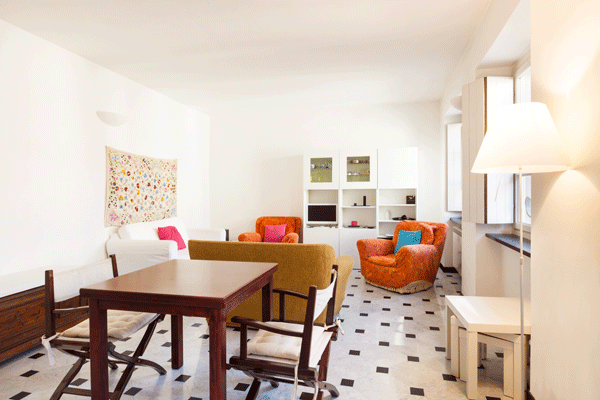 Would you love to have overnight guests sometimes, but there is only one bed in your home. You can use a futon or daybed in your living room for seating during the daytime, and it can be converted to an extra bed when needed for company. Many hide-a-bed type couches have extra storage space under the cushions to store pillows and extra bedding you will need to make your guests comfortable.
Efficient use of space if very important in small quarters, but it is also important to decorate with the right colors to make the area appear larger. Avoid dark or bright colors because you will want your walls to fade into the background instead of stand out. Light colored walls and simple wall decor is best, and you can use mirrors to make the space appear more open. Of course, color is important, but use it sparingly by adding accents in bright pops of color to coordinate with your other furnishings.