The minimalist home design typically focuses on the setting of the home rather than the interior of the home. When the view from the home is spectacular, the view is featured rather than the furnishing of the room. After all, no interior decor can possibly compete with nature's splendor, so simple and functional is the best choice. While the furnishings of a minimalist home may seem rather plain to some, the furnishings are meant to provide a calm but energizing feel.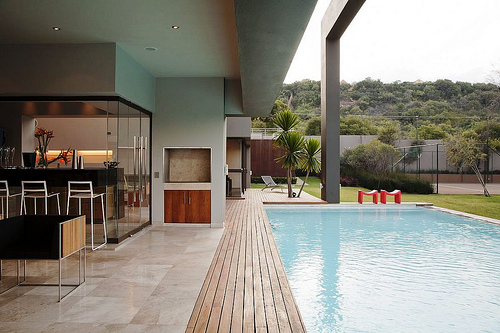 Some of the interior features of a minimalist home are drawn from nature, using the primary earth colors of green, brown and various shades of tan. Wood is used extensively in this type of decor, with various types of flooring, walls and trim providing a non-intrusive backdrop for the muted colors of nature. White is a color choice used extensively by minimalist designers, but bright pops of color are sometimes used as occasional accents.
The interior of a minimalist home should be clutter free with only a few simple decorations placed on any tables or other flat surfaces. Lights should be mounted on the walls to avoid using a bedside or lamp table, and the kitchen and dining area should also be furnished with only simple furniture with smooth or clear surfaces. The minimalist home does not need to seem boring since a vase of flowers or hanging artwork have a place, and can add simple charm to the room without loosing the minimalist look. However, it is important to limit the number of these decorations and the decorations themselves should be simple in design.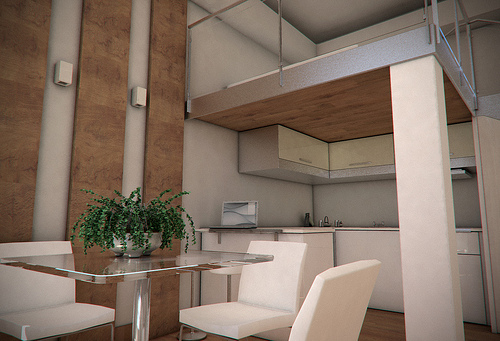 Window treatments should also be kept simple by using just blinds, drapery that blends into the walls or even no window covering at all. The homeowner may not want to detract from the beautiful views provided by the natural surroundings of the home. These options provide the best choices for the homeowner's personal preferences. Any television should be mounted on the wall to minimize the amount of furniture taking up floor space. Create a seating area with a couch and chairs that have clean lines and are not bulky.
Storage space is essential in a minimalist home to eliminate the look of clutter in the rooms. Enclosed cabinets or bookshelves are a satisfactory option for creating the clean and clear space that is found in minimalist home design. Homeowners should remove any items that are not absolutely essential from their home.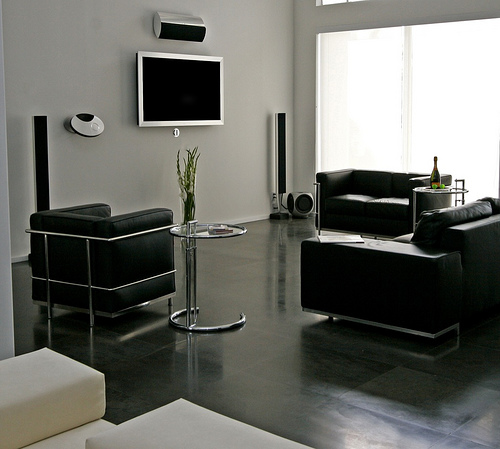 The minimalist home provides an atmosphere of peace and relaxation that is free of items that are not necessary for the simple lifestyle. While this may be difficult for some people to accomplish, fewer material belongings removes a certain amount of worry from their lives. The minimalist home is also cleaner since there are fewer spaces for dust to collect, making the home easier to keep clean.
Certain societies around the world, such as those of oriental descent, live in homes that are simple in design and minimalist in function.