Today's cabins don't have to be boring anymore. Architects and home decorators do an amazing job in creating awesome designs that look trendy, yet preserve a few elements from the old style we all used to know from the time of our childhood.
While older cabins were made from logs and were aiming to blend in the environment, modern cabin designs are bold and stand out from the landscape in a way that pleases the eye. Interiors have also changed quite a lot. While conservative decorators used traditional wooden furniture and rustic decor elements, modern ones fancy combinations of timber and steel, wrought iron, granite and other materials that contribute to creating a feeling of coolness and elegance.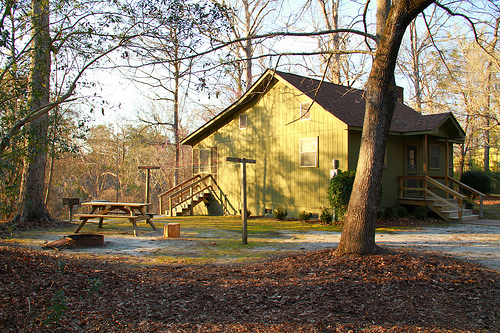 A Marriage of Wood and Steel
This is one of the most exquisite cabin design ideas. It is not very cheap, but if money is not an issue for you, this is the way to go in order to create an interior that will amaze everybody. Pick some really fancy stainless steel kitchen appliances, combine them with a stylish granite countertop, throw some antique wooden cabinets and decor elements and you've got the recipe for success.
The Slope Roof Cabin
If you build your cabin from scratch, you could leave aside the traditional logs and use modern timber and polished hardwood floors. For an unexpected effect, you could go for a slope roof, which is not so commonly encountered in cabins. Use modern windows and doors and keep a minimalist decor style, both inside and outside the building.
The Country Residence with a View
If you build your cabin on a hill, you could take advantage of this positioning and include a glass wall in your bedroom. This is how you can make sure you get a stunning view each and every morning. If you fear you'll get too much light, you may get some sheer curtains or drapes for those days when you really feel like sleeping in. Place the bed right opposite the windows wall. You can dress that wall in wood, because it will create a warm effect, thus counteracting the coldness of glass. Keep the furniture and accessories to a minimum and try to match a country style design.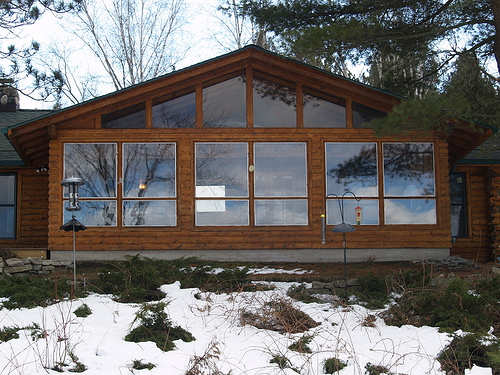 A Song of Wood and Glass
This cabin design is cool and modern, but it will keep your privacy to a minimum. This is why it's best to choose a cabin like this only if you can place it in the wilderness, surrounded exclusively by nature, without any roads nearby. The idea is to have huge windows on all walls and have the entire cabin covered in timber, both on the inside and on the outside. Choose modern kitchen equipment, granite countertops and a traditional dinner table made from polished wood. The kitchen work bench can be made from stainless steel, because it will create a nice contrast and it will be very easy to clean after you use it for cooking. Modern contemporary light fixtures are also a must.