The shower area of your bathroom is one of the first things you use as you kick-start a new day. Since, you are going to use the shower area in your bathroom on a daily basis, it is important to strike a balance of sturdiness and good looks in your bathing area.
While you can't compromise on the quality of shower fixtures for the sake of good looks, you can't completely ignore the aesthetic aspects either. Striking the balance between design and functionality is crucial when giving your bathroom a facelift with some modern shower ideas.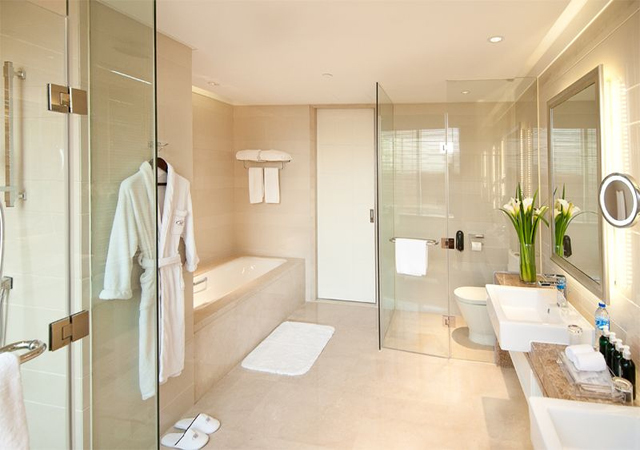 Bathe in Style
A good bathing experience can be a great stress reliever; and it is not just about running a hot or cold shower to relax your muscles or recover from the fatigue of a long day. The setting of your shower space plays an important role in soothing your senses and helping you unwind.
Here are some modern shower ideas that can transform your bathing experience:
Freestanding Shower
Set up a free standing bath with hand-held showers to add a modern look to your bathing space. You can liven up the setting by using some bright tiles such as a combination of white and yellow, and supplement it with fixed ceiling or floor lighting.
Bathtub-Shower Combo
You want a bath tub, but you also want a shower; and you can't seem to decide which of the two you want more. With bathtub-shower combos available, you don't have to pick one over the other. To enhance the appeal, add a vibrant screen next to the tub or play around with statement lighting in one corner of the bathing area.
Walk-in Showers
The trend of walk-in showers is fast catching pace for the sheer comfort of not having to cross over thresholds or sills to reach the shower area. You can compartmentalize your walk-in shower area with the help of glass partitions. You can totally transform the look of the bathroom by installing large grey tiles that add a classy finish to your bathing space.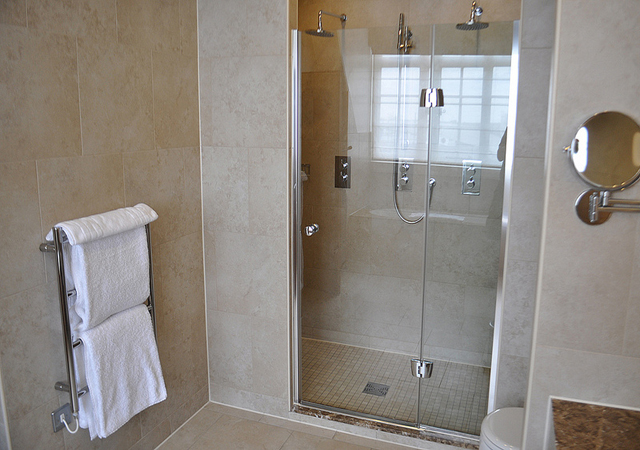 Waterfall Showerheads
One of the most raging trends in bathroom fittings today is waterfall shower heads The showers are popular for their ability to recreate the magic of bathing under a waterfall in a natural setting, as the water is dispensed not through small holes but one large opening, which replicates the cascading waterfall effect.
To take your experience of a close-to-nature bath to another level, you can add a wood finish to your bathroom, place plants in the corners or play around with a mural depicting a forest-like setting on one of the walls in the shower area.
Double Showers
The feasibility of this shower idea depends entirely on the space available to you. There are ready made double shower heads that come with two different shower openings placed at close distance on a single flank. If you are pressed for space, you can install one of these ready-to-use double shower heads.
For large bathroom spaces, you can install two different showers on opposite walls and enjoy the dual burst of water as you stand in the middle. Both the walls can be done up with tiles of contrasting colors and themes. For instance, you can have a feminine aqua blue on one and a bolder slate grey on the other.