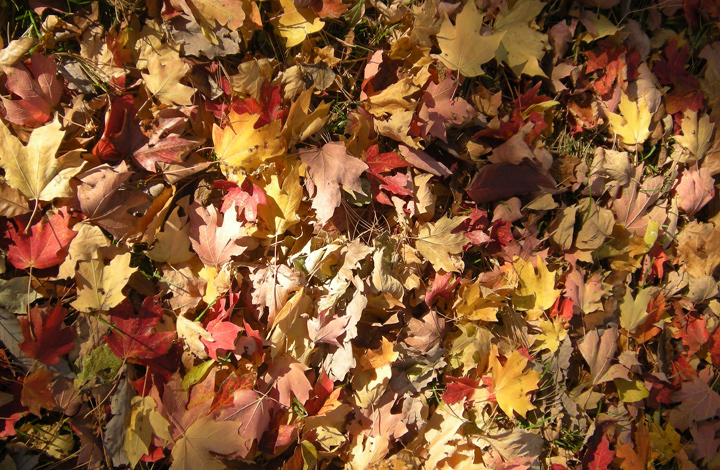 It's that time of year again, autumn. The leaves are beautiful and soon they will be displaying their full glory in a beautiful light show. The kids will then eagerly await the leaves falling and you will be left with a huge cleanup project. What are you going to do with all those leaves? Here are some ideas to help you get going on what to do with your fallen leaves.
Garden
Spread a batch of the dried fallen leaves over your garden. Over the winter they will work their way down into the soil and slowly disintegrate thus nourishing your soil as they decompose. Your garden will love the additional nourishment and you will appreciate it in the spring when you get your garden ready for spring planting. A great way to get your leaves to the garden is to have the kids play in them by raking them onto a tarp for you. After the kids got tired of jumping into them simply drag the tarp to the garden and dump them in. You never have to do a lot of work that way.
Composting
Many people don't think about leaves when they are considering composting. Little did they know that, leaves have a very valuable place in the compost pile. Composting is a great way to rid of those extra leaves. Consider adding a layer of leaves every few days in your compost. Adding fruit and vegetable scraps, paper, grass clippings as well as table scraps is also a great idea as they provide nitrogen and carbon ideal for your plants. Just remember to keep your compost moist and turn it frequently using a shovel or pitchfork to help it decompose more quickly.
Crafts
Many crafters look forward to autumn and leaves. It surely isn't difficult for them to find the prettiest few among the many fallen leaves. With their creativity, they can think of various ways to preserve them such as pressing the leaves between pages in a book or sheets of wax paper and laminating them once they are dry. With this, they get to use their creativity and create customized decoration thus giving them, or the recipients of their craft projects, the privilege of enjoying autumn year round.
Burning
In some areas, you are allowed to burn leaves. If so, why not gather your family or friends and have a little bonfire complete with hotdogs and marshmallows? Autumn is a great time to have a bonfire and harvest party so make the most of it. However, before you start your bonfire fun, make sure that your area allows you to burn leaves. Many areas no longer allow this practice and you don't want to be charged with a hefty fine for all of your fun.
Fireplace
Do you have a wood burning fireplace? If so, you might enjoy a few of your leaves in the fireplace on those cool autumn nights. Grab a bag or basket and fill it up for some pretty fires. Leaves make great kindling and will add in a nice smell to your home.
Give Them Away
Many people want leaves for their compost pile and their gardens, but they do not have trees in their yard. You can put up a sign, "free leaves you haul" or bag them up and put a sign on them if you're that industrious. If you have them bagged up without a sign be prepared for the occasional passerby who stops and asks you if they can grab a bag or so of your leaves. While it may seem like you're doing all the work by bagging them up, remember, by giving them away you are no longer have to worry how to get rid of them. It may just be worth your while.
Autumn is one of the most beautiful times of year and once you know what to do with all of your leaves, you will enjoy it even more. Have your friends and family gather for a leaf raking party and see how many ways you can find to rid yourself of the fallen leaves in your yard.