Interior design involves creating an experience for anyone who enters a particular interior space. Instead of creating a confused impression of disorganization, interior design seeks to create a unified experience organized around certain basic principles. Interior design is more than just interior decoration, which simply refers to the process of choosing individual pieces of art or furniture.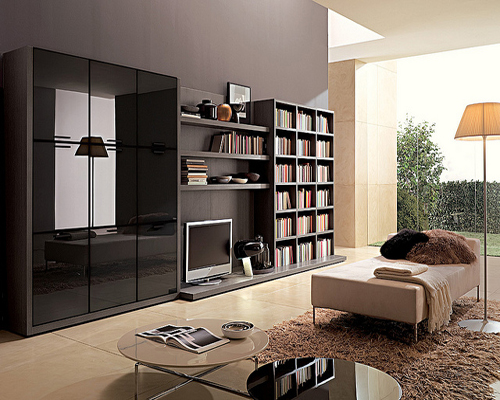 Instead, interior design involves a certain knowledge of psychology, combined with aesthetics. It involves organizing the totality of the interior space, which can include everything from the structure of the room itself to the color of an individual cushion.
One of the most important principles of interior design is balance. This involves creating a sense of equilibrium in a room so that no element overpowers any other. An unbalanced room can be quite disorientating and uncomfortable when you spend much time in it.
There are three basic types of balance used in interior design. Formal balance is a symmetrical form in which a room is divided into mirror images. If there is a chair on one side of a room, there must be another matching chair on the other side to balance it. This type of balance is easy to achieve, but can become monotonous.
Asymmetrical balance seeks to create balance without the sort of precise duplication used in formal balance. When done properly, it can create more interest in a space without making things seem unbalanced. For example, a sofa on one side of a room could be balanced by two smaller chairs on the other side.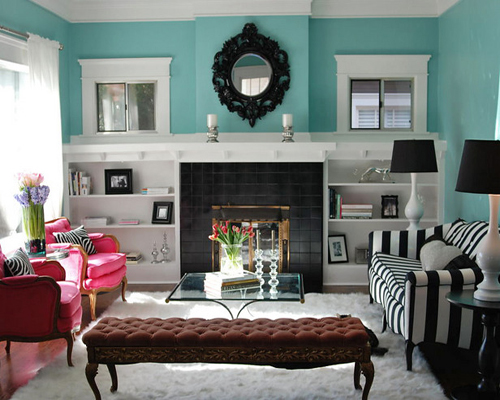 Finally, radial balance involves a central focal point in the middle of the space, which is then balanced by other design elements radiating out from it. A small table in the center of a space could be balanced by other tables or chairs surrounding it in a circle.
Rhythm is as important in interior design as it is in music. By using repetition and contrast, you can create interest in a space. Using the same design elements at intervals can create a sense of rhythm that will lead people to move their gaze around the room, rather than focusing on a single element. For example, using similar colors or patterns in a rug, a painting, and a piece of furniture will create a sense of rhythm.
Harmony, in contrast to rhythm, seeks to create a restful feeling in a space. Instead of acting to lead a gaze around a room, harmonious design elements work to create a unified sense of peace. Focusing on a single color in a room can make it feel more peaceful and harmonious.
Another important principle of interior design is emphasis. By creating a single point of interest in a room, you can draw people's attention to it so that they focus on it. A fireplace or picture window can often serve as such a focal point. This can bring all of the elements of a space together so that the room feels more purposeful.
By using these principles of effective interior design, you can create spaces that look amazing.