Wish to improve the appearance of your house from the inside and outside? Want to impress prospective buyers and/or guests that come to see your house. Home renovation projects are essential to keep your home looking up-to-date with modern trends and themes. Let's take a look at the top 10 DIY home renovation projects to consider for your own home.
Entry Door
It all begins with the door at the entrance of your home. This is where the eyes will first go when anyone walks into or across your house.
It is important to paint the entry door and/or replace it entirely. It is a vital part of the home's overall aesthetic look.
Siding
Exterior siding is a key component of how the home looks. Over time, the siding will start to come across a lot of 'wear and tear' that can chip away at its durability and appearance.
Changing the exterior siding with a company like Brinkmann Roofing is a nice way of completely turning the appearance of the house as a whole on its head.
Kitchen
The kitchen is a often visited part of the home and should be renovated and kept updated. This means appliance changes, cabinet changes, or altering the flooring is a great way to renovate and elevate your house.
Attic Bedroom
This is a unique renovation project and one that holds great value. Add a bathroom and washroom up there to add value to your home. It is a spot that is often forgotten and should not be.
Garage Door
Just like the front door, the garage door is in the eye of anyone that comes to your home. Some prefer to paint the door to make it look brand new, while others go the whole way and change it entirely. This is a personal choice, but touching the garage door is a great step in the right direction.
Deck/Patio
The backyard is a key component of the home. Adding a nice wooden deck or stone patio is a wonderful renovation project to take up in the summer or spring.
Windows
What about those windows that are often forgotten? If the windows are starting to look dirty, it might be time to have them replaced. They might be hard to do on your own, but when done they look great and add immense value.
Carpet/Flooring
This is another longer project, but one that will change the entire complexion of your home. If you have wall to wall carpeting, it might be a nice idea to change the flooring into hardwood. Play around with the options and you'll be surprised.
Stairs
If you are going to be doing the flooring, it might be time to renovate the stairs. This doesn't just mean the flooring on the stairs, but the actual railing too.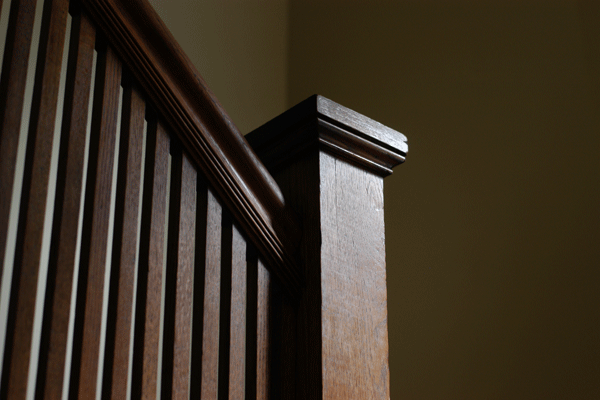 Faucets
These are minor changes that go a long way. Those faucets might start showing rust and/or be leaking and it is important to make a change. It is a straightforward job that can add tremendous value and attraction to the bathrooms and kitchen.
These are the top 10 DIY home renovation projects that are a must for bringing a massive change to your home.