The basement is an important part of the home that is often overlooked by owners. Decorating the basement is essential, but can go wrong in a hurry. There are countless directions one can take when it comes to decorating this part of the house. Let's take a look at three quality basement decorating ideas that will reinvigorate the room like never seen before.
Sports Memorabilia
This revolves around the "man cave" concept and how the basement can be turned into something that is reserved for the sports fan in a man. Yet, what should a "man cave" look like? There are a number of directions one can take. For example, the entire room can be themed around one's favorite sports team, sport, or a more general set-up. This is all about personal preferences.
The idea is to decorate the basement in a manner where the memorabilia is not overwhelming, but still allows for a certain theme to develop (as per one's choice).
The room should be nice and crisp with appropriate finishing. Going with stained concrete is a wonderful place to begin when it comes to decorating the basement in this manner. Always seek balance when it comes to this type of style. Nothing over the top or it can start to look silly.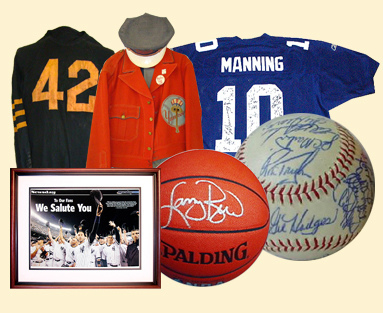 High-class Living Room
Looking to create an additional "living room" in the house? This can be difficult to manage without paying proper attention to finishing in terms of paint and structural nuances.
While choosing a nice range of darker browns and lighter browns to adorn the walls and floors. The best basement decorating ideas cannot be completed without nonstructural columns. These add to the room's overall elegance like nothing else can.
Placing storage spaces along the side can be a wonderful addition to the room. The theme should be based around the home owner's personal requirements. Want something lighter in mood or more elegant? These factors have to be taken into consideration when choosing the colors.
Bowling Alley
This is one of the more "out there" ideas that can often puzzle and then delight. What is the bowling alley concept? The idea is to create one's own bowling alley in the heart of the basement. Those who enjoy bowling love the concept as it hits homes. Basement bowling is exciting and can definitely help one relax or throw amazing parties. Have a little bar at the side that is adorned with vibrant, bright colors. This is a lighter theme and one that is used to make the room one for children or those who love to have a bit of fun. Just a nice place to come and throw away the pressures of life.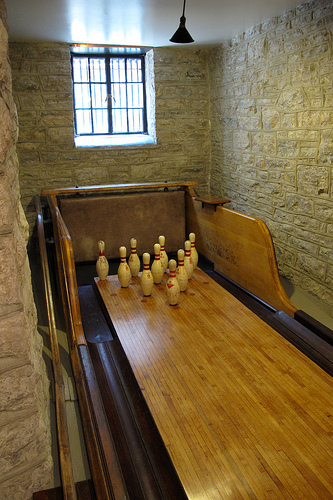 These basement decorating ideas have their own distinct qualities with each one putting something unique forward. Each home owner has a different desire when it comes to their basement. Some want "crazy", while others want "simplicity" and both are equally fair. Find the right option by sifting through all of the possibilities. The options are endless.