Minimalist design can be very appealing, but recreating this style in your own home can be difficult, especially if your house is cluttered with stuff. Knowing how to pare down your possessions to achieve the spare look of a minimalist home takes some thought. With the right advice, however, you can achieve this look without difficulty.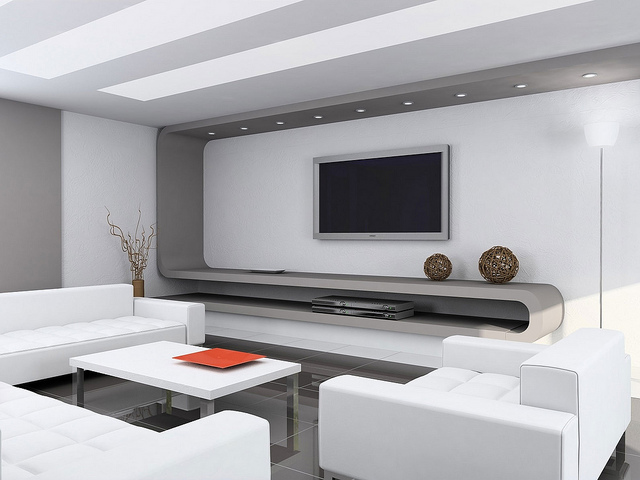 The hallmarks of minimalist home design are simplicity, lack of ornamentation, and sleek, spare lines. Minimalist design often features natural materials, such as wood or stone, that has been minimally worked or processed. Before you get started, it can be helpful to take a look at some images of existing minimalist designs so that you know what you are aiming for.
When you are developing a minimalist style for your home, it is best to work on one room at a time. Starting with a single room keeps the job more focused. You can feel more free to try out different ideas, since you won't have to redo the entire house if something doesn't work out. Starting small also lets you finish the job more quickly so that you feel as if you have accomplished something.
Furniture tends to take up the most space in a home, so it is the first place to start when you are moving to a minimalist style. Which pieces of furniture are essential, and which can be disposed of? Keep an eye out for simple, solid pieces of furniture that have clean lines and subdued colors.
From a minimalist point of view, the most important thing to ask yourself about anything in your home is whether it is essential or not. If it isn't, get rid of it. In a minimalist style, you are focused solely on the most essential items, and removing everything else from your home. You can always add a few carefully selected extras later on, but initially you need to pare everything down to the basics.
The floor in a minimalist home needs to be clear of everything but furniture. The floor is not a place for clutter or storage. If you have stacks of items littering your floor, you need to either find a place to store them, or get rid of them entirely. Having a floor that is cluttered with piles of odds and ends detracts from the clean lines of the minimalist ethic.
Similarly, your furniture needs to be kept clear of odds and ends. Flat surfaces tend to attract clutter, so you may need to work hard to resist this tendency. However, the fewer spare items you have in your house, the fewer things there are to stack on anything.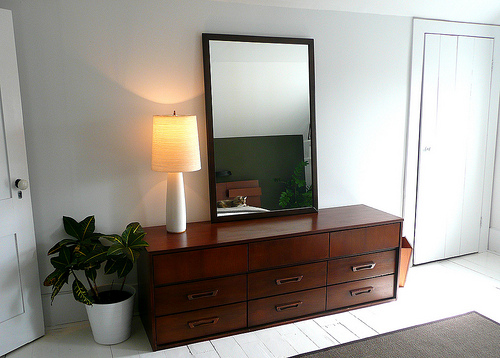 Walls should be kept free of all but the most minimal decorations. A few carefully-chosen pieces of art can be hung on your walls, but otherwise they should remain bare. The frames should be subdued in color.
Creating a minimalist home can take some work, but it will be worth it in the long run. This design aesthetic can be very attractive when done properly.