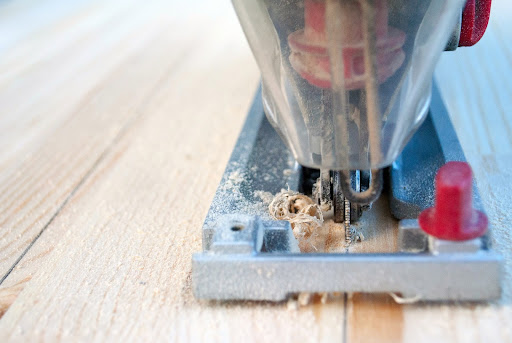 Wood is a unique material from which you can make a variety of products: from miniature toys to large pieces of furniture and houses. Working with it is easy if you have the right tools at hand. If you are a beginner carpenter and just building your workshop, here are some tips on what tools you need and how to choose them. In addition to our guide, it will not be superfluous to find plane, drill, grinder, or jigsaw reviews and ratings from real users.
Woodworking Tool Types
In total, all instruments can be divided into two main groups: manual and power. By and large, to fully equip the workshop, you will need both. Although it depends on what exactly you are going to do. Recently, hand-held devices have been used less and less, perhaps only for delicate tasks. These include:
hacksaw;
ax;
chisel;
hammer;
hand plane;
brace;
saw, etc.
Along with hand tools, you need power devices for larger and heavier tasks. Of course, with such machines, you can process much more wood. These include:
jigsaw;
circular saw;
power plane;
power sander;
milling machine, and so on.
As you can see, some hand tools have electric counterparts, which allows you to increase the speed of wood processing.
How to Choose
Properly picked tools are the key to quality work and your health. When choosing devices, consider the following parameters.
1. Grip
Both hand and power tools should be ergonomically designed and equipped with robust handles so that you can comfortably operate them while working. The grip length should be long enough so that you can confidently grab it. For electrical devices, it is desirable to have a rubberized coating that prevents a powerful machine from slipping out of your hands.
2. Build quality
In the case of hand tools, check that all parts are securely attached to each other, the cutting surfaces are well sharpened, there are no cracks or chips, and no elements are loose. It is good if such instruments come with a storage case. Any power tool should have a durable body that protects users from vibrations and noise. Also, check for a manufacturer's warranty.
3. Power and speed
Of course, these parameters apply to power tools. Be sure to read the descriptions from manufacturers and choose 18-20 V (cordless) or 5-7 Amp (corded) devices. Do not try to select the "fastest" tool because 2500 RPM is enough for woodworking.
4. Extra features
To increase work comfort, modern brands equip their machines with extra features. They are not mandatory but make the job much easier. These include, for example, laser guides, dust blowers, or guide rails. Of course, the presence of additional options affects the cost of a tool.
Handle Your Tools Properly
Choosing suitable instruments is half the battle; It is also essential to properly store and maintain them. Avoid overloading, clean them of dust and debris, and keep away from moisture and direct sunlight. Both manual and electric devices have weaknesses that need special attention. Follow these simple guidelines, and the tools you choose will serve you for a long time.