You have painted your home, and put together an ensemble of furniture and decor items, but it all still feels incomplete and lacks a definite character. If you are wondering what more you could to jazz up the appeal of your home and make a big, bold statement with the interiors, wall murals may be the way to go.
Murals have been a part of human consciousness since pre-historic days. Remnants of cravings and drawing on human caves stand testimony to it. The concept of murals has since undergone a paradigm shift; and today, you have chic and contemporary wall mural ideas and designs to enhance the appeal of your home.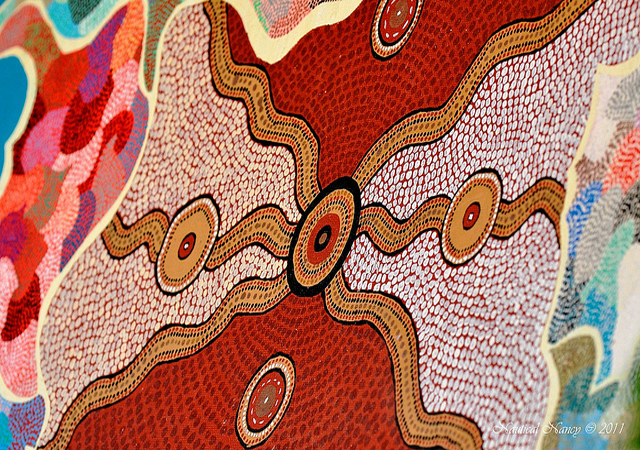 Contemporary Wall Mural Ideas for Your Home
Every portion of the house has a distinct use and purpose, and it is essential that the house reflects a personality – the personality of its occupants. You'd feel bogged down with monotony if every room in the house looked the same. Break the monotony and let your walls speak for you through these stirring mural concepts. Here are some wall mural ideas that you could incorporate in your home to create a unique chic look.
Living Room
Choose wall murals for your living room depending on your own likes and interests. If you are a nature lover, you can splash floral designs, replicate a forest setting, depict snow clad mountains or seamless blue oceans on the living room walls. On the other hand, if you have a more contemporary taste, you have choice of using abstract and graphic designs in the wall murals. The murals on the living room walls must be more universal instead of being specific to one person's taste or preferences.
Bedroom
So, you are an avid reader and wanted a book shelf mural on the living room wall, but others thought an oceanic backdrop would be more appropriate. Sulk no more; go ahead and splash your bedroom walls with whatever you are passionate about. Wall murals for the bedroom can be as personalized as you'd like. From a book shelf to musical instruments, sports gear, personal pictures, gadgets, favorite holiday destinations, there are infinite ideas you can explore for adorning your bedroom walls. Just let your imagination run wild.
Kids' Room
If you are painting the nursery, you can have wall murals with fairy tale themes, cartoon characters and even a collage of pictures of your newborn. The idea is to let the walls speak to the child and catch their fancy.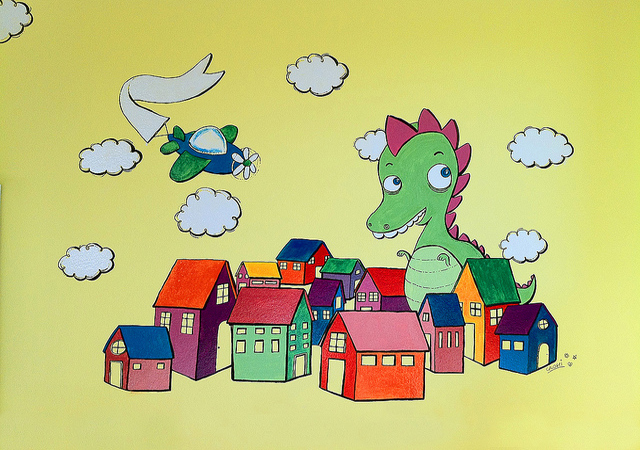 For children's bedrooms you can choose a theme consistent with their likes and interest. If your child likes geography, have a world map mural on the wall, if they are more inclined towards celestial objects, recreate the magic with a solar system mural, or just add some element of fun to your child's bedroom with wall murals of their favorite cartoon characters or classic board games like snakes and ladders.
Dining Room
The wall murals for the dining area must be appetizing and inviting in their appearance. A bowl of assorted berries, wine bottles and glasses, bubbling champagne, your favorite dessert or pictures from a family Thanksgiving dinner are ideal choices for dining room wall murals.
Bathroom
Water seems to be the most appropriate theme for bathroom wall murals. You can choose between waterfalls, beaches, oceans, rivers and fountains. However, there is no rule of thumb that says you cannot experiment with other themes and ideas. If the idea of water-based themes doesn't sound appealing, you can customize just about any imagery or theme to fit your bathroom wall mural.