Basements are one part of the home that many people tend to neglect; often turning into more of a junk room filled with all those things you'll probably never use, but still can't bear to part with. However, using some of these great basement decorating ideas, you can completely transform your once dark, unfriendly basement into a fabulous area that you'll want to spend all of your time in.
Whether you have an unfinished basement or are simply looking to give it an updated, more modern look and feel, there are literally hundreds of outstanding basement design ideas that can quickly and easily transform it into your new favorite part of your home. What's more, redesigning your basement doesn't have to be expensive or involve serious construction work, as there are many basement decorating ideas that you can do all on your own.
Sorting Through Basement Design Ideas
The first step when looking at basement design is to determine what you would like to use the room for. No matter what you've been using your basement for up until now, you probably don't realize just how lucky you are to live in a home with a basement. When it comes to the possibilities for how to use your basement, you are literally sitting on a gold mine.
This means you should just let your imagination run wild, as the possibilities for redesigning or redecorating your basement are endless. For starters, you could think along more practical lines, such as adding an extra bedroom or otherwise expanding your living area into the basement.
Still, you could also decide to go in a completely different direction with your basement design and use the space for something a bit more fun. Why not build that man cave you've always dreamed of or take advantage of the cooler, underground conditions to install your own wine cellar?
If you're one who loves entertaining, there are many basement design ideas that can show you how to transform the area into a cool bar for those party situations. Turn the basement into a fun game room and get the kids out of your hair—it's completely up to you.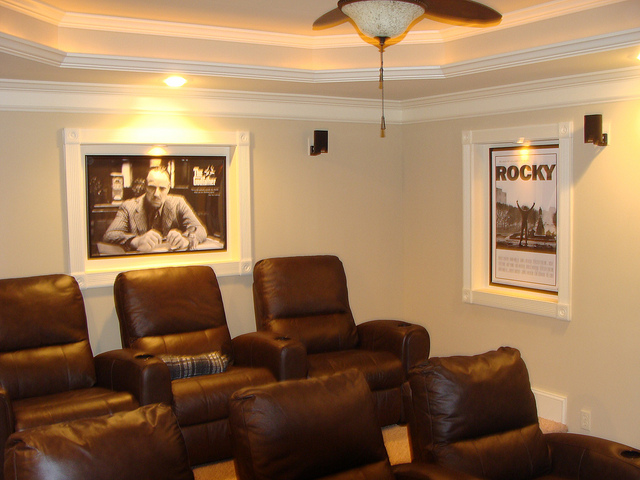 If you have a large basement, you might even consider making it a multi-purpose space, possibly putting the bar and wine cellar in one corner, while using the other part for a home office or other workspace. For those with young children, another fantastic idea is to combine the basement in a way that both you and your children can use at the same time, such as a play room for them and a cozy movie corner for you. With so many amazing basement decorating ideas, you can let your imagination run wild and come up with something you and your family will absolutely love and want to use all the time!
Choosing the Right Basement Décor
The basement décor can go a long way towards determining the overall look and feel of it, not to mention its functionality. For starters, many basements are quite dark, which is why many people tend to avoid hanging out in them too much. However, with a little creative lighting or by choosing nice, light colored furniture, paint, etc., you can easily lighten up even the darkest basement and make it feel much more welcoming and homey.
When looking at basement decorating ideas, you should also pay close attention to maximizing all that extra space as well as possible. For instance, if you currently use your basement mostly for storage, you might consider adding shelves in one corner. This will ensure you still have all the storage space you need, while also allowing you to use the rest of the room in whatever way you wish.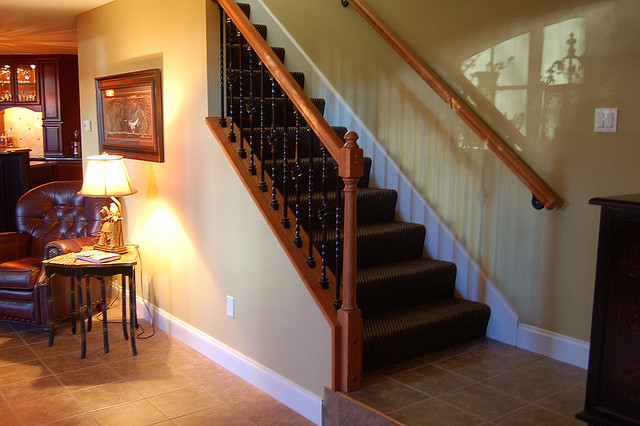 As far as basement interior design ideas go, you again have a limitless choice of styles and looks you can go for. So, if you'd like to give your basement an update to a sleeker, ultra modern design, stay with something classically beautiful, or focus more on comfort and livability, you'll have no problem achieving the exact look you've been dreaming of.
Transforming your basement into something completely new and something which you'll love using doesn't have to be hard, allowing you to easily have the new basement of your dreams.