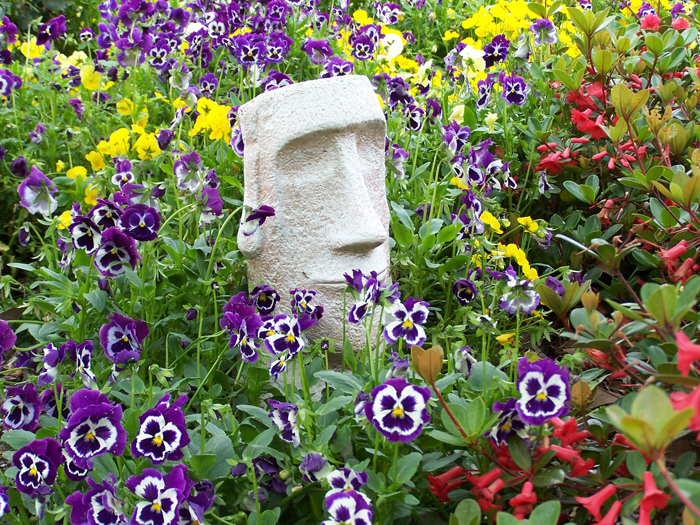 Pulling together a gothic theme when you are planning out your garden will be a process that is not only highly creative but also rewarding and engaging. The theme of a gothic garden is one that is timeless and will bring about a certain look and feel like no other. The more that you look into your options in terms of plant life and features, the more you will find that this type of a theme is going to be a fun adventure to take on.
While you are looking for facets that you can incorporate into your garden, it is best that you let your imagination go wild. Never worry about experimenting with a wide variety of plant life or even color combinations that may seem out of the ordinary. Once you have the garden theme that you have been working for, you are going to have plenty of visitors that are simply going to rave about your finished design. Not only that, they will more than likely ask you questions about all of your plants and inspire them to put together their own gothic garden at home.
Garden Furnishings
One of the best things that you can do when you are pulling together ideas for a gothic themed garden is your choice of furnishings. Wrought iron and stone are two of the best ways that you can bring about the gothic ambiance for a stunning setting. If the furniture needs a little bit of work, simply paint it black or opt for the allowance of weathering and age to take over. A good mixture of wrought iron trellises, candle walls, lamps and cement benches will be a great way to add in quality furniture elements while breaking up the space a bit.
Stones and Statuaries
A gothic garden theme simply would not be complete without the addition of cement or stone statues. Look for statues of dragons, gargoyles or other mystical creatures and you are going to have a breathtaking look and feel that will really tie your garden space together. In some gardens, you can even place gazing balls throughout your garden for a nice touch that will look amazing during the daylight hours or even in the light of the moon. For an interesting twist on stonework, simply think about taking stones and setting them out so that they are markers for guests to show them where to go for certain areas of the garden. Some homeowners will even use stone markings carved with names for themed areas of the garden.
Flowers and Herbs
A true gothic garden is just not complete without a collection of dark and whimsical flowers . Think of using floral selections that have a dark shade of either purple or red with accents of deep greens and blacks. Both annuals and perennials will help to create a good mix for your garden so that there will always be something in blood. Certain flowers such as black peonies, scabiosas, dark roses and black cornflowers are all great choices.
Of course, herbs are well known for being connected to a gothic garden set up. When planted strategically, you will find that they will add incredible aromas to certain areas of your garden. Think of using rosemary, lavender, chamomile, lemon balm, dead nettle, dark opal basil, sage and thyme for a wonderful selection. Not only will they look and smell amazing but you will also be able to use them in a variety of dishes or essential oils.
Pulling together a gothic garden can be both fun and rewarding; you simply have to do a little bit of research on your best options for planting and designing.